7 Proven Ways to Kill Your Passion for Ministry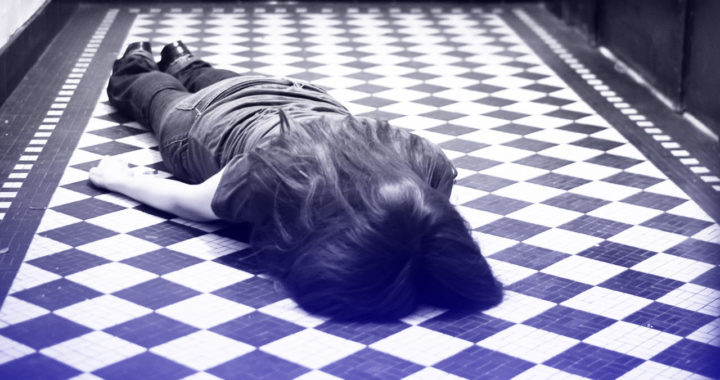 Written by Nick Diliberto
If you're looking to burnout or just survive in ministry, then follow these 7 proven methods…
1. Be sure to work 55-60 hours a week with only 2 weeks of vacation a year.
Maintain this schedule for a minimum of 5-7 years consistently for maximize results.
While on vacation, be sure to be thinking about ministry-related stuff.
Also, soak up all the rest and relaxation possible, because back to the rat race when you get home.
2. Take only one full day off of work/ministry a week.
Jam every possible activity within that day, so you can get all your personal stuff done (cut the grass, clean the house, run errands, etc.).
After all, you can rest when on vacation.
And if a ministry related phone call or emergency comes up on that day, be sure to say "yes" and take care of it.
3. Work at a church where you can't financially support your family.
That way, either your spouse has to work to help pay the bills (even though she/he would rather not) OR you suck it up and experience a huge amount of financial pressure.
(If this one irks you..see my response to Erin in the comment below for some clarification.)
4. Eat unhealthy food & don't exercise.
Despite the many health benefits of exercise, ignore those and instead sit in front of a computer 20-30+ hours a week.
Enjoy the many benefits of no exercise & eating unhealthy, including: lack of energy, weight gain, high cholesterol, an overall state of non-well being.
Due to your fast paced lifestyle, be sure to eat fast food a couple of times a week.
Nourish your body with a yummy Big Mac, fries, Coke and a milkshake.
5. Don't be involved in any outside interests other than church, family, and/or job.
Be so busy that you don't have time for other things you enjoy, like painting, playing music, running, biking, hiking, fishing, etc.
6. Place church activity at the center of your life rather than God.
Spiritualize church activity and replace it at the center of your life.
After all, God cares more about "what you do" than "enjoying a relationship with Him".
7. Minimize how much time you spend nurturing your relationship with God.
Spend most of your personal time in the Bible planning a ministry-related lesson or message.
Ritualize your time with God rather than experiencing God all throughout the day.
Now, let's talk about ONE THING you can do to keep alive your passion for ministry!
Passion (given to us from God) is the fuel that enables us to thrive in ministry, rather than just survive.
And by thrive I mean to give your best to God and those you serve.
So, what's the one thing? Here it is…SLOW DOWN.
It's so easy to get caught up the business of ministry life. So much to do, so little time.
In addition to juggling ministry responsibilities, you might also have a spouse and/or kids that require your attention.
If you don't pay attention to pace of your life, the default mode is to keep going faster and faster.
And then you crash and burn. Or at the very best you just suck wind, surviving…but not thriving.
SUCKING WIND
In high school I was on the wrestling team. At the beginning of the school year, we would spend about 3-4 weeks getting in shape before actually getting on the mat.
For those weeks, we would run 4-6 miles a day with the cross country team.
Now keep in mind this would be August…in New Orleans. The temperature was about 99 degrees, at nearly 100% humidity.
My entire body broke out in a hard sweat within 10 seconds of walking outside.
And these cross country guys were beasts! And I wasn't a runner.
But I wanted to at least keep up with them, so at the starting line I would go ALL OUT running as fast as possible.
After about a mile, I was toast.
The rest of the run I was sucking wind.
Literally, sucking wind. I could barely breath.
By the time I reached the finish line, I was at the back of the pack.
The funny thing is that I kept up this pattern day after day, never learning my lesson. (Uhh….anyone else out there hard headed like me?!?!)
I thought that eventually I would be able to run fast the entire distance.
Had I just found a healthy pace, I would have finished the run much faster.
I would have enjoyed the journey.
I would have eventually thrived.
The same goes for you in ministry.
If you want to thrive in ministry, rather than burnout or just survive, then you need to find a healthy pace of life.
This often requires you to slow down.
Slow down and find a healthy balance of ministry, personal life, and family life.
A rhythm of life that leaves you time to nurture a relationship with God, family, and friends.
You'll have to say no to some things, and learn how to set boundaries.
It won't feel natural at first. You'll feel the urge to go faster.
But over time, you'll begin to enjoy a more relaxed and sustainable pace of life.
Trust me on this. I've crashed and burned at one point in ministry. After about 9 years of full-time ministry, I quit.
I took a job in sales for over a year. It was there I begun to establish healthy boundaries.
When I went back into full-time ministry, I was able to keep those boundaries in place.
Your role in ministry is too important to burnout. The students in your ministry need you to hang in there.
Your role is too important to just survive, going through the motions day after day.
So, what ONE THING can you do to slow down right now?
Take a few moments and think about the answer to that question.
Then, take action on it.
Hate this post? Leave a comment. You'll feel better when you release your angry thoughts ? No joke, I would love to hear what you have to say…really.
Love this post? High-five me on your computer screen…then leave a comment below.
Want to add something to the list? Write it in the comment section below.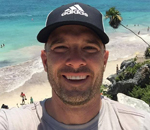 Nick Diliberto is the creator of this website (MinistrytoYouth.com), JuniorHighMinistry.org, and PreteenMinistry.net. He's also married to a killer triathlete (Jena), and has three kids: Ethan (14), Joey (12), and Emma (11). Nick oversees the youth group at the Northshore Vineyard Church, just outside of New Orleans, LA. He also plays dodgeball every Tuesday night in a league in uptown New Orleans (so much fun).
Liked this blog post? Then you'll enjoy these ones too:
3 Habits of Youth Ministry Leaders Who Stay for the Long Haul
How to Overcome Email Overload