Here are our FREE youth group games.
We save you time & money by creating youth ministry curriculum and resources to help you point students to Jesus.
If you like the free games below, you'll love what's available in our online store. The same high quality, but with bigger, more substantial content.
While you're here, check out…
THREE YEAR BUNDLE – Save 93% on 3 years and $1,441 worth of youth ministry lessons and games! September 19-27 only.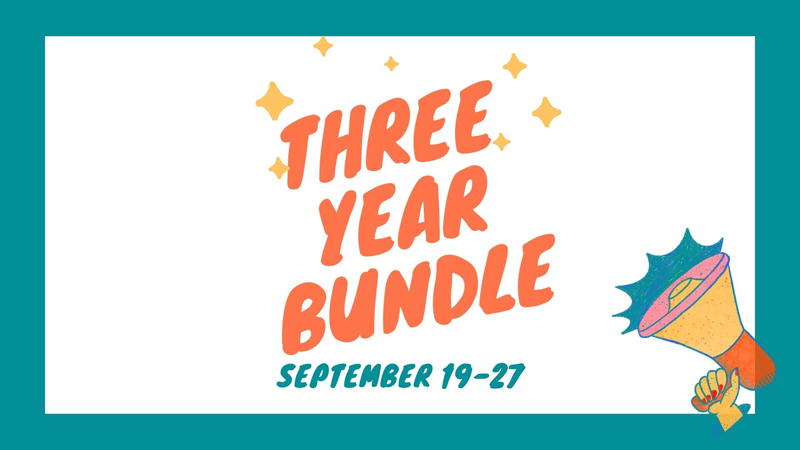 Your role as a youth ministry leader is vitally important because you have the privilege of pointing students to Jesus. You get to join in on God's activity in the lives of young people. That's so cool!
Keep up the great work you're doing!
– Nick Diliberto, Ministry to Youth
Now, here is our collection of free youth group games:
Topical Games
Identity – Colossians 3:1-3
Prayer – James 5:16
Moving Forward (When Everything Seems Backwards) – 1 Peter 2:21
Easter: Matthew 28:2-9
Paper Plate Powerball: Focus on Jesus – Philippians 3:13-14
Easter Youth Group Game – John 15:12-13
The Human Christmas Tree: Celebrate Jesus All Year Long – Psalm 150:1-6
Kool-Aid Gummy Dunk: Valuing Others – Psalm 139:13-16
Loving Others: Use this game to setup a Christmas lesson on "loving others" – Matthew 5:13-16
Evangelism: Matthew 13:44
Gossip: Proverbs 20:19
Trends: Back to School Game – Romans 12:2
Patience – Frozen Legos – 2 Peter 3:9
Anger [Angry Potatoes] – Read Ephesians 4: 26-27
Gossip [4 Way Tug of War] – Proverbs 16:28
Deathball – A just for fun game (the perfect ice-breaker)
Friendship – Acts 2:42
Valentine's Day (Love) – John 13:34-35
Prayer – Matthew 6:5-6
Fear – 1 John 4:4
St. Patrick's Day – Genesis 45:4-7
Fun Games
Text It Battle – Attitude of Gratitude (Luke 17:11-19)
Paper Plate Powerball – Focus on Jesus (Philippians 3:13-14)
Rubber Chickens – Wisdom (2 Timothy 1:7-8)
Games on Video
Easter Youth Group Game – Yarnsicle
Choose Your Own Gross Adventure
Kiddie Pool Kickball – This has potential to be the best game in the history of youth ministry!
AirPong, Friendship Shake & Jelly Belly Roulette
Pole Grenade, Spell-i-oh's & Pipe Dream
Christmas Games
Summer Games
Frozen Legos – Bible: 2 Peter 3:9; Topic: Patience
The Ultimate Race – Bible: Hebrews 12:1-3. Topic: With God's help, you can "run the race" and come out victorious no matter what trials and temptations you face.
The Bigness of God – Bible: Psalm 19:1-2. Topic: In every moment, God's existence, power, wisdom, and goodness, are being declared by creation.
Summer Slam – Topic: How to Treat Others. Bible: Philippians 2:1-4
Condiment Creations – Topic: You're Fearfully and Wonderfully Made; Bible: Psalms 139:14
Featured Just for Fun Games
Games: Deathball, Noodle Wars & Toilet Paper Dodgeball
Get notified when we publish new free youth ministry lessons & games.
More to come soon!