7 Reasons Students Don't Come to Youth Group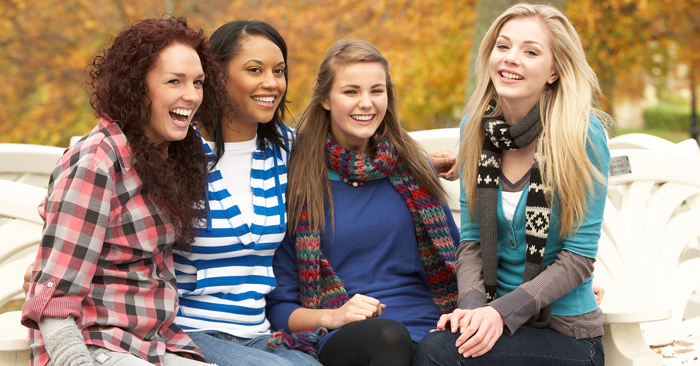 7 Reasons Students Don't Come to Youth Group
If you're a youth worker or if you know a youth worker, you've probably heard the complaints about students who "just don't come to youth group."
It's frustrating, because as a youth worker, I know that my programs have eternal spiritual value and I know that what we do is important. So when a student's not there…
What do we try to do in response?
Market harder. Make it more fun. Communicate more with parents. Reach out with specific invitations to students. The list goes on.
But sometimes students have totally legitimate reasons that they aren't a part of youth group. I know this because when I've really dug in with students who said they were just too busy, I finally got the truth.
And more often than not, their answers blew my mind. Do most of the students who miss youth group have legitimate reasons for it? Probably not. But before you rush to judgment, consider the possibility that maybe they do.
"I have extreme social anxiety disorder."
For months, I'd heard that this student was too busy. But after taking him out for lunch a few times, the truth came out. He had pretty bad social anxiety and was in counseling because of it. Our youth ministry typically runs over 100, it can be wild and chaotic and loud. He finally confided in me that being around that many people at one time literally put him on the verge of a panic attack.
I meet with this student 2-3 times a month, one-on-one. My ministry is thriving.
"My son is mildly autistic and has an aversion to loud noises and flashing lights."
I did the research and it checks out. Turns out the student was almost physiologically rejecting our worship environment. We ended up finding him a quiet space where he could draw scenes from Scripture – something he LOVES doing – while we sang, and then would join us for the message and small groups.
"My girlfriend and I broke up a week ago and it was ugly and now it's weird to be around her at youth group."
Maybe this one isn't totally legitimate, but I've been in the same situation, and I get it. With time, these things typically get better, and in this case, it did. But for about two months, the student met one-on-one with a mentor instead of attending youth group, until he was ready to come back.
"Sunday evenings are the only time we can Skype with our dad in Iraq."
I've shared this story so many times, and it still hurts to share it. After calling a pair of sisters out for regularly leaving youth group early, I learned the reason it was happening. All this took was a slight change to our youth group schedule. We moved devotions to the front and games to the back, so that the girls weren't missing the spiritual meat by leaving early.
"Two kids in my small group bully me at school. The last thing I want to do is be around them if I don't have to be."
This was tough. The bullies in question weren't in a leadership role, or else I could have removed them from it as a form of accountability or punishment. But they also never caused any problems when they were at church functions, so it's not like I could punish them at youth group.
I ended up having a conversation with the bullies, and even though they stopped bullying the other student at school, he still – understandably – wasn't excited to be hanging out with them immediately. I met with him one-on-one before school for several weeks until he was ready.
"My mom finally got a job, but she's working nights, so I take care of my little sister on Wednesday nights now."
Called mom, the story was true. The 17-year-old girl stayed home with her 10-year-old sister on Wednesday nights. We realized that this girl was exactly where she needed to be, and a few girls from her group ended up driving over with ice cream most Wednesday nights to hang out after youth group was over.
"I stay at my dad's house in a different town every other weekend."
This is probably happening more than you know. Children in split-custody situations are totally unable to attend on their off-weekends and often feel less connected when they do attend. We go out of our way to try to find mentors for these students that they can meet with after school during their off-weeks.
So, what do you think? Amid the terrible excuses we've all heard, what are the most legitimate you've come across for students who haven't been at youth group? Leave a comment below with your thoughts.
Liked this blog post? Then you'll love this one – 3 Lies Youth Leaders Tell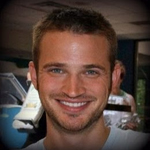 Aaron Helman is on a mission to end youth worker burnout by providing the training and resources that you haven't been taught… until now.
Smarter Youth Ministry exists to help you learn how to manage their time and resources better so that you can do more ministry with less frustration. All of that having been said, you most likely know him as the creator of "Lamentation or Taylor Swift Lyric."