9 Amazing Youth Group Lessons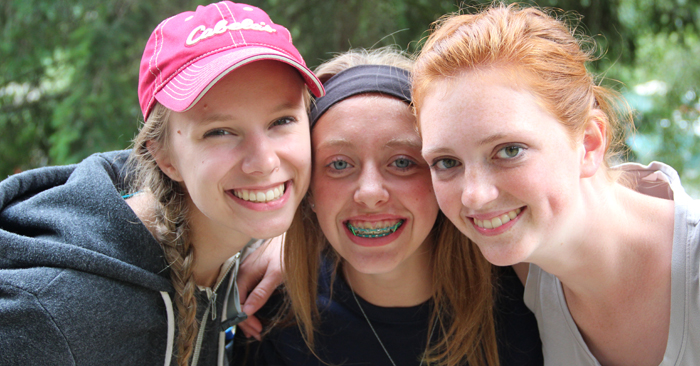 Here at Ministry to Youth we're all about helping youth ministry leaders save time and money. We love creating free youth ministry lessons and games. It's a huge part of what we do!
Every so often we go way over the top when it comes to creating free stuff. And that's what we're doing right now 🙂
Use these 9 free lessons in your youth ministry for upcoming midweek or weekend services.
Topics Include: Serving Others (Giving); Attitude Like Jesus; Character; Joy (Regardless of Circumstances); Community (Relationships); Appearance; Perseverance; Forgiveness; and Gossip.
Every lesson is biblically based and sure to hit home with the students in your ministry.

One quick announcement…
In 7 days we'll be releasing the Huge Youth Ministry Bundle.
For $99 get $1,000+ youth ministry lessons & games. Only available to purchase for 7 days.
All 3 of the new youth ministry series are included in the bundle. New releases include these 4-week series: Friendship, Made to Worship, and Summer Olympic Games.
Now, you might ask yourself…
WHY ARE WE GIVING AWAY THESE 9 FREE YOUTH GROUP LESSONS?
The answer is simple: We exist to save youth ministry leaders time and money, so you can more effectively point students to Jesus.
LACK OF TIME
Back in the early days of my ministry days I was young and single. I spent just about all my time doing ministry related stuff: planning events, building relationships with students, coordinating weekend services, recruiting/training volunteers, etc.
I was also a full-time seminary student.
I had a passion for pointing students to Jesus and being a part of what God was doing in the lives of young people.
I eventually graduated from seminary, fell in love with my wife Jena, got married and had three kids pretty close together (all about 1 1/2 years apart).
Juggling the needs of a young family and ministry were difficult. I struggled for years with trying to balance the two.
I had to be smart about my time. I had to prioritize my tasks, and figure out how to be more effecient and productive with my time.
The lack of time was one of my biggest challenges (and still is).
I'm not alone in this!
I believe the lack of time is one of the biggest challenges youth ministry leaders face.
You pour into the lives of students, both from a relationship and discipleship standpoint.
You recruit/train volunteers and partner with parents.
You coordinate midweek/weekend services.
You organize mission trips, summer camp and other big events.
Or maybe you're a volunteer who leads a small group having to juggle your own family and a full-time job.
You might even be the "youth pastor", but also hold down a full-time job. You might be like my friend, who is a full-time manager at Starbucks AND a youth pastor. Basically, he's got 2 full-time jobs. And he's married with two kids. That's a lot to juggle!
Whatever your role is in youth ministry, you probably feel like there is NEVER enough time to get it all done. You have a to-do list a mile long. No matter how many hours you work, it never gets all done. You might feel like you're strapped on a hamster wheel…running really fast…not being able to jump off…with no end in sight.
If you have a family, they get the leftovers. You don't have the energy nor time to spend quality time with your spouse and/or kids. Sure, you get to take them along with you to camp, student's football games, and other youth ministry related stuff. But you're in "pastor mode" and not fully present with them during those activities.
Your spiritual life suffers too, not having the time and energy you once had to prayer, silence, solitude, reflection and enjoying the presence of God.
Your health is affected as well. You eat on-the-go all the time, so you're not exactly eating the most healthy food. You probably don't take the time to exercise and stay fit either. You don't have enough time to take care of yourself like you really want to.
I've struggled with ALL of these things. We all have to some degree.
In fact, that's one the reasons I launched this website back in April 2014. To help youth ministry leaders save time by creating mostly free lessons and games.
Instead of creating stuff from scratch, you can now save a ton of time by using our free youth ministry resources.
Sure, make our stuff your own. Take a little time to customize it to your students. But that's a lot quicker than creating a lesson or game from scratch.
Imagine if we were able to save you just 2-3 hours a week. How valuable would that be? You might actually be able to have lunch with your spouse during the week. Or you could spend more time on building relationships with students, parents and/or volunteers.
Since we launched this website back in April of 2014, it's really taken off. We now have over 75,000 people per month from around the world visiting our website and using our resources.
I can now honestly say that we equip thousands of youth ministry leaders every month from around the world.
So awesome!
Another big challenge youth leaders face is…
LACK OF MONEY IN THE YOUTH MINISTRY BUDGET
Awhile back I had a conversation with a ministry friend of mine who was on staff at a large church. I asked him what his budget was for the year. He said ZERO! What?!?! He had over a hundred students in his ministry. How could he possibly do ministry with NO BUDGET!!
As I talk to other youth ministry leaders, a lack of money in the youth ministry budget is a common problem.
You're expected to run a thriving youth ministry, coordinating:
Midweek/weekend services
Camp, mission trips, and other big events.
Recruit/train volunteers
Point students to Jesus
Partner with parents
And so on
But you're not given enough of a budget to make all that happen.
That can be frustrating!
As you might have guessed, that's another reason I launched this website. To save you money. Most of the resources on our site are free…BUT they aren't free for us to create.
Free youth ministry resources is awesome because..well…you can't beat free stuff. "Free" won't put a dent in your shoe-string budget 🙂
However, we've all visited websites that have free youth ministry resources that aren't very good. In other words, the quality is low. But heck, that's ok because it's free…right?
In our case, "free" doesn't mean poor quality because we actually pay a team of writers (who are also youth ministry leaders), editors, graphic designers, web designers, etc. to create the resources.
Paying our team to create free resources is our way of making sure the stuff is awesome.
We want you to save money AND get high caliber resources for your youth group.
Well then…where does the money come from if we're paying a team to create free resources?
Great question.
Here's the answer…
We do have some stuff for sale on our website. However, our biggest source of revenue is putting together and releasing a big bundle of youth ministry resources.
Usually something like…
For $99 get $1,000 worth of youth ministry resources.
When released, the bundle is only available for 7 days.
It's such a huge savings that hundreds of youth leaders around the world grab the bundle during those 7 days.
A percentage of the money generated through the sale of a bundle like that is reinvested into creating more youth ministry resources. It funds our free stuff and the creation of new paid products we offer on our site.
In fact, as mentioned above we're about to launch a big bundle like this in 7 days. For $99 you get $1,000+ of youth ministry resources. Once it goes live, the bundle only lasts 7 days.
More details coming soon!
For now, enjoy the free youth group lessons 🙂
Nick Diliberto, Ministry to Youth