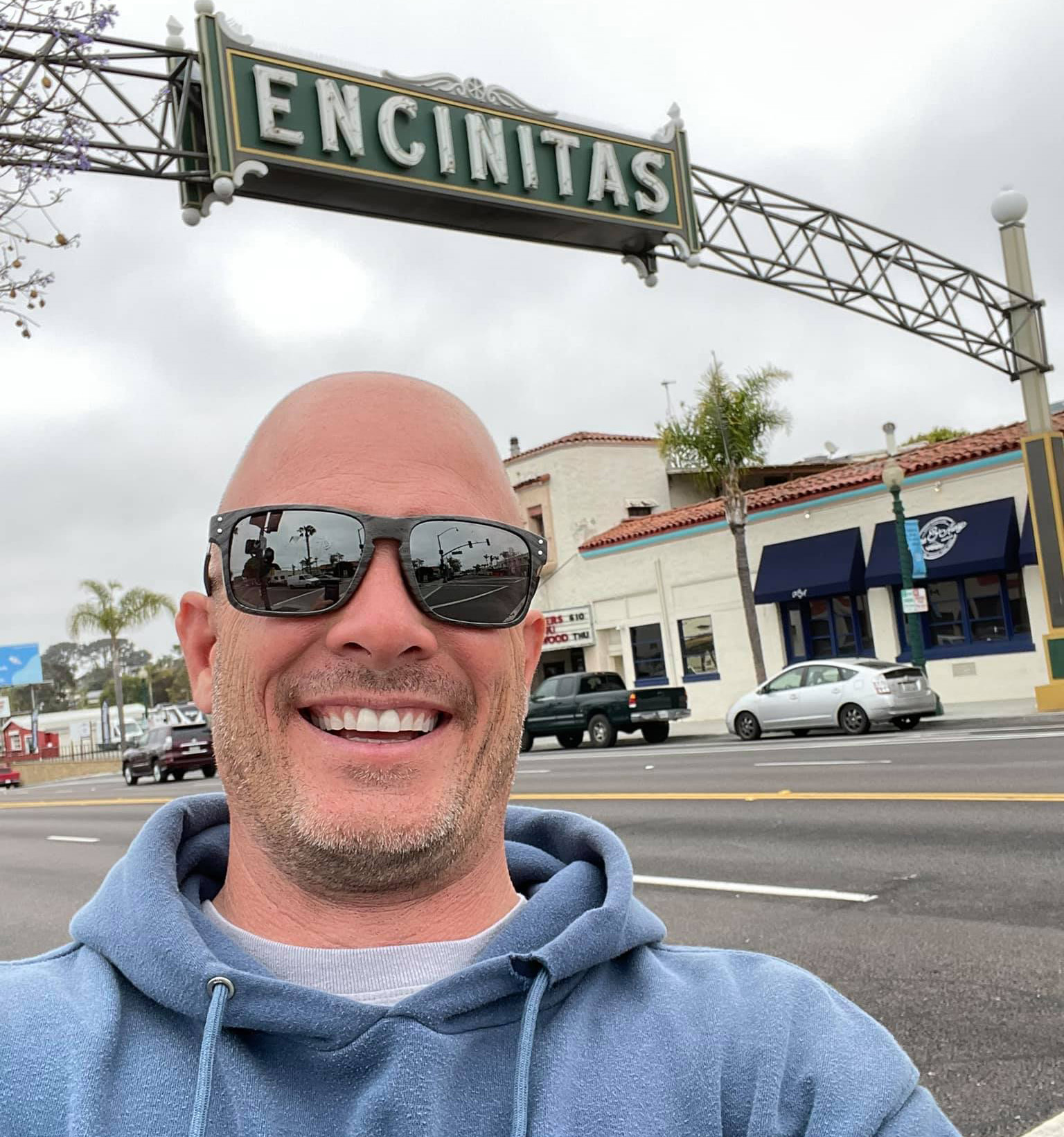 Above: Nick near his home in downtown Encinitas, CA.
Written by Nick Diliberto
I recently went on an RV trip with my family to Pismo Beach. On the ride home, I laid down in the back of the RV and opened up my heart and mind to God.
I asked Him to speak.
A flood of images and thoughts came to me about what God is doing in the lives of those around me.
I was given specifics about God's activity in the lives of my wife, kids, students & leaders in our youth ministry.
I could actually feel God's overwhelming love for all of them. The Holy Spirit was aligning my heart with His desire to do very specific things in all their lives. Whoa. Mind blowing.
I can't wait for the opportunity to speak these words over all of them. Affirming what God is already doing in their lives.
Sometimes students just need to know that God is working in their lives.
The Spirit is always alive and active, but students are often unaware of what He's doing in their day to day lives.
That's why it's important to listen to God's voice.
What is He speaking to you regarding the students in your ministry?
And how can you point out what you see God doing in their lives?
Questions worth asking.
– Nick Diliberto, Ministry to Youth
Looking for youth ministry curriculum? Then, check out our…
EXCLUSIVE YOUTH CURRICULUM – One year of strategic youth ministry totally done for you! 52 teaching lessons, 52 small group lessons, 4 youth group events and 6 training sessions.
SHOP ALL our youth ministry bundles, teaching series & game packs.