WHY BIG FUN DOESN'T WORK & WHAT TO DO INSTEAD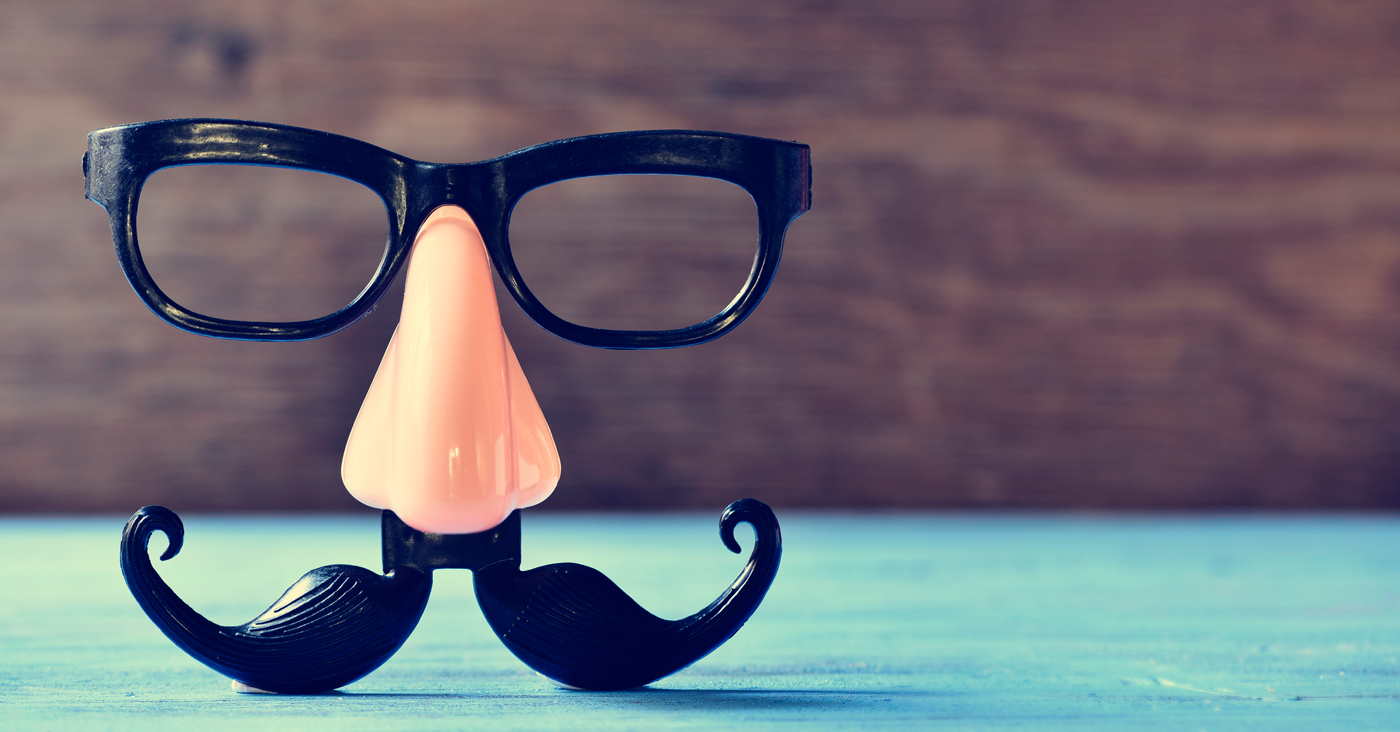 Written by Aaron Helman
DOWNLOAD THE PDF OF THIS BLOG POST
Twenty years ago, it was pretty easy to attract a crowd to your youth group.
Throw together a fun activity on a Sunday night, print some posters, order some pizza, and you were set.
But that was twenty years ago.
Things have changed, and today it's so much more difficult to bring together a large group of teenagers.
And while there is so much that has changed in our world, in technology, and in mainstream teenage culture; perhaps no change is as profound as the one that so many of us have failed to notice.
Giving teenagers social, fun activities has turned into big business over the course of the last decade.
Think about it.
Even in 1995, there weren't a ton of opportunities for teenagers to get together and do something fun with friends on a Sunday night.
Maybe the movie theater? If you were lucky, maybe Putt-Putt?
Youth group had a near-monopoly on Sunday night's (or weekend) social teenage entertainment, and so a dodgeball tournament or messy games extravaganza was a good draw.
If you were 15-years-old, it's not like there were a ton of other things to do at 6:00 p.m. on a Sunday.
Today, hobbies like paintballing are fully realized industries.
Trampoline parks are a thing that exists.
Malls and food courts keep later Sunday hours than ever before.
The local skating rink hosts all-nighters, an activity that used to be strictly reserved for caffeinated youth ministries.
Even more, with the advent of online gaming, video games are no longer a primarily solo hobby – these too can be considered social entertainment.
You could go on and on and on, but the point remains the same.
Teenagers today have more social options and more entertainment options than ever before. If we're competing for their time in the space of BIG FUN, we've found ourselves in a suddenly clustered field.
Teenagers who are just looking for a fun time with their friends on Sunday night have a lot more choices than they used to.
And those other places? They have marketing budgets and niche appeal and a dozen other things that we don't necessarily have ourselves.
The bottom line is that for most of us, if we're trying to sell youth ministry as the fun place to be, it's probably going to be harder than ever before.
SO, WHAT'S THE SOLUTION?
The good news for all of us is that youth ministry was never supposed to compete on fun.
A youth group offers Meaning and Truth and Real Relationships and plenty of other Capitalized Things that you won't find at the ice rink or climbing wall.
That doesn't mean we shouldn't play games or have fun in our ministries.
Our programs should be fun.
Fun is important.
Our students should have fun when they're with us.
But BIG FUN shouldn't be our primary draw, it shouldn't be the primary focus of our marketing or communication.
If you're trying to persuade students to attend because it will be fun, they'll compare your program against a dozen other fun options and too often, you'll lose out.
But if you're trying to persuade students to attend because they'll get to be a part of something that Matters, because they'll be a part of something Real, and because they'll belong to something Eternal…
…they won't have anything else to compare it to.
Your ministry is the only thing that can do that.
I know what you're thinking that kind of philosophical advice sounds really, really good until you have to actually figure out how you're going to, you know, do it.
Let's go into more detail of how to put all of this into action.
BE A PART OF SOMETHING THAT MATTERS
A friend of mine runs a mid-sized suburban youth ministry.
He is a phenomenal teacher and Bible study leader. He is a gifted counselor when he meets with students in crisis.
In short, his giftedness emphasizes the Pastor part of Youth Pastor.
A typical youth group meeting for him looks a lot like a typical meeting for a lot of youth groups.
There's some hang-out time, they play some games, eat some food. Then they worship together, hear some teaching, and break out into small groups.
The day after youth group, he always posts a one-minute hype video about everything that happened at youth group last night.
It's supposed to be a tool that makes more people want to come.
But what's in that video?
A ten-second intro featuring the youth group logo, and truly epic build-up music.
Captured video of students playing shaving cream games set to pounding rock music.
Captured video of people eating pizza and making faces at the camera.
A few seconds of people worshipping at a stage, before it fades out to black and says, "Every Wednesday at 7:00".
End video.
Now, none of those things are bad. There's nothing wrong with games or shaving cream.
There is definitely nothing wrong with pizza.
But even though I know for a fact that this youth group features rich teaching and life-giving small groups, you wouldn't know it from the video or the Facebook page.
"Big Fun" makes up 10% of my friend's ministry and 80% of its marketing. If you're on the outside looking in, youth group might look fun, but you don't see meaningful.
And the worst part is that the fun at youth group doesn't look nearly as fun as the fun at the Trampoline Park or the Paintball Fields or the Basketball Courts.
So, how could we make that video even better?
MEANINGFUL IS EVEN BETTER THAN AWESOME
Imagine you'd just had a rough week at school.
You're a 17-year-old junior and you're caught in the pressures of choosing colleges.
You've got options about how to spend your evening, and just going to sleep is absolutely one of them.
Then your small group leader shoots you a text:
Hope you can make it to youth group tonight! We're playing dodgeball! It's going to be epic.
Ugh. What does that even mean? Can any game of dodgeball really be that epic?
But what if the text said this?
I know you're busy with college stuff, praying for you, bud. Hope you'll be at youth tonight, I'd love to take five minutes to hear about your week.
That's different. That's an adult that cares.
You think the night manager at the movie theater wants to hear about your week?
Is the random person you're playing video games with online taking time to pray for you?
These kinds of meaningful interactions probably already happen within your ministry. Now it's time to emphasize them.
Your ministry isn't going to the best entertainment option a teenager has in a week.
You're not going to be the coolest social interaction they have all week, and probably your volunteers aren't going to be either.
But your ministry can be the place where students are most cared for, where they feel most valued, and where they feel freest to be themselves.
Your ministry can be the place where students feel safest to ask questions, most supported in times of difficulty, and most prayed for in times of strife.
Your ministry won't be the most fun, but it will be the place where teenagers discover who they are and "Whose" they are.
In fact, it probably already is.
HERE'S THE HARD PART
This stuff doesn't make for good video.
An authentic small group conversation really can't be videotaped for public consumption, and if it was, it would look pretty boring, even set to the hardest Skillet track you can find.
So how do you attract students to something Real and Meaningful if you can't capture it in a cool video or colorful flyer?
You talk to them about it.
You send text messages like the one above and you teach your small group leaders and volunteers to do the same.
You train your students not to testify about how epic youth group is, but instead to testify to how it changed their life.
When you send materials home to parents, emphasize stories of lives changes, Truth shared, and God moving; not just the craziest games you've played in the last month.
Most of all, every time you communicate anything, ask yourself this question –
"Am I selling my youth group based on how fun it is? Or how much it Matters?"
Always choose the second.
Your youth ministry is already doing amazing and meaningful things.
Now you've just got to make sure you're telling that story.
DOWNLOAD THE PDF OF THIS BLOG POST
Like this blog post? You'll like this one too…
How to Help Students Own Their Bible Learning
Written by Aaron Helman. Aaron has been in youth ministry for over 15 years and is currently a youth pastor in South Bend, Indiana.