Being a youth ministry leader isn't easy. We exist to make your job easier by saving you time and money.
Our team is full of experienced youth leaders who work hard creating lessons, games and other resources for you. That way, you can spend more time on building relationships with students, volunteers and parents.
The goal is to provide lots of free games and lessons so you don't have to create them from scratch.
We've also created youth ministry resources that cost a little money, which you can view here.
We encourage you to make all our resources "your own", infusing them with your creativity. After all, you know your students better than us 🙂
This website provides resources for youth ministry leaders who work with teenagers.
If you're looking for resources specifically for middle school students (6th-8th grade), then visit our sister site JuniorHighMinistry.org
If you need resources for preteen ministry (4th-6th grade), the visit our other sister site PreteenMinistry.net
Need to contact customer service?
If you have an issue with an order, accessing your downloads, or any other question, contact Becky at ministrytoyouth@gmail.com.
She'll be happy to help you.
What do we believe?
All our lessons are theologically broad enough for all church denominations (and non-denominations). We stay central to the core truths of Christianity and don't focus  on denominational differences.
Commonly Asked Questions
If you have a question of any kind, odds are the answer to it is here on our FAQ page:
Hi, I'm Nick Diliberto, the creator of this website – Ministry to Youth.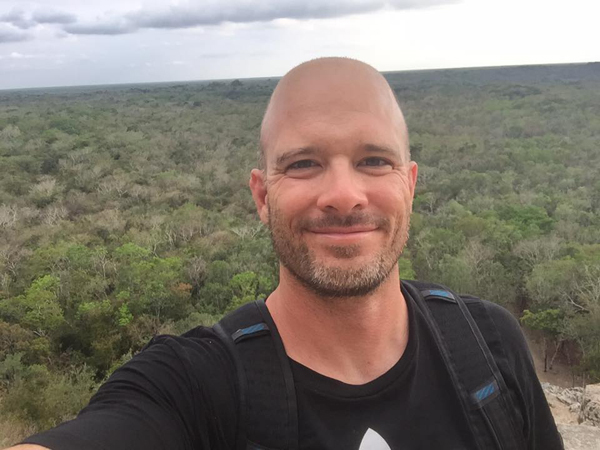 I'm also the creator of PreteenMinistry.net & JuniorHighMinistry.org. As you can probably guess, I'm passionate about equipping church leaders to do ministry! Actually, that's what I do full-time now…fun 🙂 Yes, I get the awesome privilege of serving the church through my various websites. It's been a really humbling experience!
About Me: I have over 15 years of experience in church leadership. Currently, I oversee the youth group at the Northshore Vineyard Church just outside of New Orleans in Covington, LA. I'm married to Jena Diliberto & have three kids – Ethan (14), Joey (12) & Emma (10).
About Our Writing Team
Aaron Helman has been in youth ministry for over 15 years and is currently a youth pastor in South Bend, Indiana.
Aaron writes most of our blog posts on Ministry to Youth.
He's not your typical youth ministry blogger.
In fact, he's got the guts to oppose most of the conventional "wisdom" out there.

We also have an ever changing and growing team of writers and editors who create our free youth group lessons/games and the resources for purchase in our online store.
Our writing team consists of youth ministry leaders like you. They come from all types of churches, big and small, and all types of denominations and non-denominations.