20 FREE YOUTH MINISTRY GAMES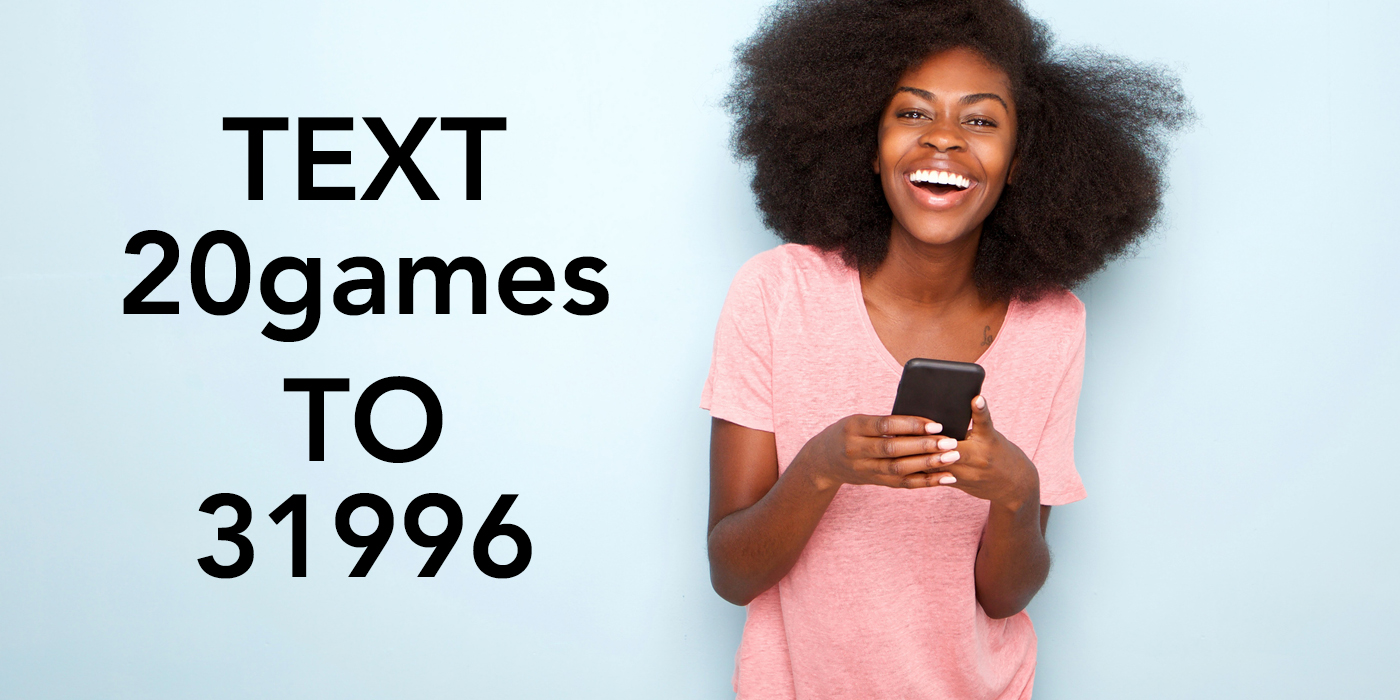 We're so excited to give you for free our top 20 youth group games. Each one of them includes a Biblical lesson. To get the games…
Text 20games to 31996
(Only applicable to mobile numbers within the United States.)*
Yep, all you have to do is text 20games to 31996 on your mobile phone, and we'll send you a link to download the games.
They'll be at your fingertips whenever you need them: Wednesday night, Disciple Now, an upcoming event, etc.
Overview of games: Anger (Proverbs 29:11); Appreciation (Philippians 1:4-5); Armor of God (Ephesians 6:11); Character (Philippians 1:11); Choices (Proverbs 2:11); Compassion (Psalm 145:8); Discipline (Matthew 6:34); Easter (John 11:25-26); Faith (Hebrews 11:1) Friendship (Galatians 6:2-3); God is with You (Psalm 121:8) God's Guidance (Proverbs 16:9); God's Love (Ephesians 3:16-17); Humility (James 3:13); Identity (Colossians 3:1-3); Loving Others (Romans 13:8); Materialism (1 John 2:16); Prayer (Psalm 145:18); Temptation (Hebrews 3:12); Worry (Matthew 6:34).
So, download these games now and…
Text 20games to 31996
Just another thing we're doing to save you time and money. Hope you have a great week!
– Nick Diliberto, Ministry to Youth
*Only those within the United States can text to get the 20 free games due to technology limitations. We apologize if you live outside the U.S. and are not able to get the games.