DISCUSSION QUESTIONS ON RACISM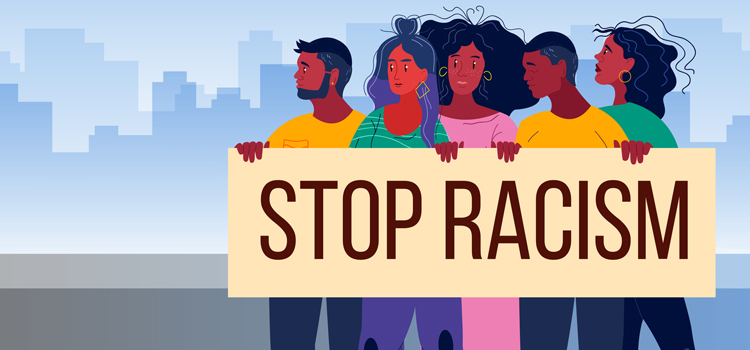 Contributors: Jo Jones, Melissa Atwater, Anthony Justice Williams, Letina Hall, Deana Taylor, Tracie Hamilton-Alston, and Dena Hawkins.
We asked our youth ministry community to come up with some discussion questions on the topic of racism, and we received a lot of responses.
Questions are a powerful tool to get students talking, and now is the time to give them an opportunity to discuss the many issues surrounding the topic.
This group of questions is only round one. We'll publish more in the coming weeks. We're also working behind the scenes to create a series of free youth ministry lessons on racism, with a focus on how it's affected those in the black community.
A huge thank you to the many youth leaders who submitted these questions (see their names above), and to those who are a part of the writing process for the upcoming lessons. We appreciate you so much!
– Nick Diliberto, Ministry to Youth
Discussion Questions:
Have you seen the video of George Floyd's death? What was your reaction to it? How did it make you feel?
How would you define racism?
How have you experienced racism towards yourself or others? How did it make you feel?
Has anyone ever assumed something about you because of the color or your skin? If so, explain.
Have you ever assumed something about someone else because of the color of their skin? If so, explain.
Has anyone ever called you the "N" word or referred to others in that way while you were present? If so, please share what happened.
Why do you think racism exists in today's society? How do you think it will affect your future?
How has the police brutality and the protests/demonstrations impacted you on a personal level?
Do you feel your relationship with God makes you better equipped to handle all that is going within society concerning race? Why or why not?
Do you think it is important to celebrate the differences in people? Why or why not?
Is it important to have oneness in Christ or sameness in Christ? Explain. Do you think there is a difference between the two? Explain.
How do you think we can move forward and carry out racial reconciliation as a society?