DO THIS WITH YOUR FAMILY FOR NEW YEAR'S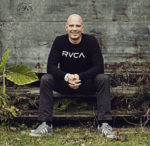 DO THIS WITH YOUR FAMILY FOR NEW YEAR'S
On New Year's Day our family started a new tradition.
It's something that could hugely benefit your family too.
I explain it all in this video.
P.S. – So sorry for the 25 "uh's" and "um's" in the video. Uh…yes…I counted.

Oh and while we're on subject on "New Year's", a couple of days ago we created 28 FREE "just for fun" youth ministry games.
If you haven't yet gotten them, DOWNLOAD ALL THE GAMES HERE.
Hope you have a great 2018!
– Nick Diliberto, Ministry to Youth