Youth Ministry Podcast – Jonathan McKee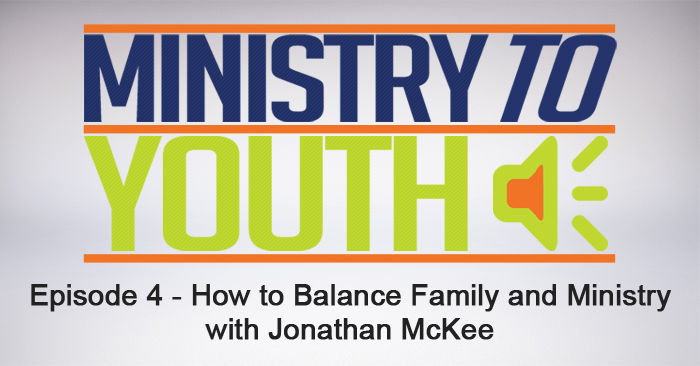 PODCAST IS NO LONGER AVAILABLE.
In Episode 4 of the Ministry to Youth Podcast, we interview Jonathan McKee from The Source for Youth Ministry on the topic of "How to Balance Family & Ministry".
More specifically, we discuss:
Why is it so hard to balance family & youth ministry?
How do you balance family and ministry if you're a volunteer leader and also work full-time?
If you're a full-time youth ministry leader, how do you work smarter?
How to avoid burnout in youth ministry.
The real reason you're out of balance and what to do about it.
Jonathan gets real in this episode and shares about a breaking point in his life as a youth ministry leader. He talks about a time when ministry and family was way out of balance and what he learned through the experience.
Note: To listen to the episode, click the play button on the bottom left of the below image.
Here are links to Jonathan's websites:
The Source for Youth Ministry – Thesource4ym.com
The Source for Parents – Thesource4parents.com
In this episode, Jonathan mentions 2 books on sex & intimacy that are soon to be released:
More than Just the Talk (for parents & youth workers) – You can pre-order now
Sex Matters (for students) – Soon to be released (not yet available to order)
Enjoyed this episode?
View all the Ministry to Youth Podcasts on our Website Here
Listen to the podcast on iTunes and leave us a review here: