NEW: EXCLUSIVE YOUTH CURRICULUM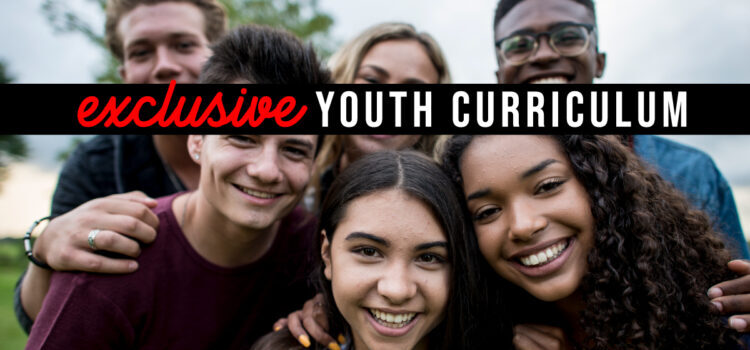 Our team has been working on a project behind the scenes for over 8 months. I honestly think it's the coolest thing we've ever created.
It's called the Exclusive Youth Curriculum.
You get one year of strategic youth ministry totally done for you! 52 new teaching lessons, 52 new small group lessons, 4 new youth group events and 6 new training sessions.
We give you the tools needed to intentionally lead a thriving youth ministry and become a more focused, confident, organized, prepared, relaxed, and creative leader.
With the Exclusive Youth Curriculum, no more…
Winging it week-to-week or month-to-month.
Disconnected teaching and small group series that don't connect to a cohesive vision and strategy.
Struggling with creativity.
Getting stuck in a teaching rut.
Being frustrated because volunteers don't "get it".
Random youth events.
Become…
Focused – because all teaching series, small group series, events and leader training align with one cohesive vision.
Confident – because you're well prepared for youth group a year in advance.
Organized and Prepared – because you have everything you need to equip volunteers a year in advance.
Relaxed – because you have removed the stress of preparing each week.
Creative – because you can give 100% of your focus on making our lessons your own.
GO HERE to view the scope & sequence of the Exclusive Youth Curriculum.
– Nick Diliberto, Ministry to Youth