Get More Done in Less Time in 2015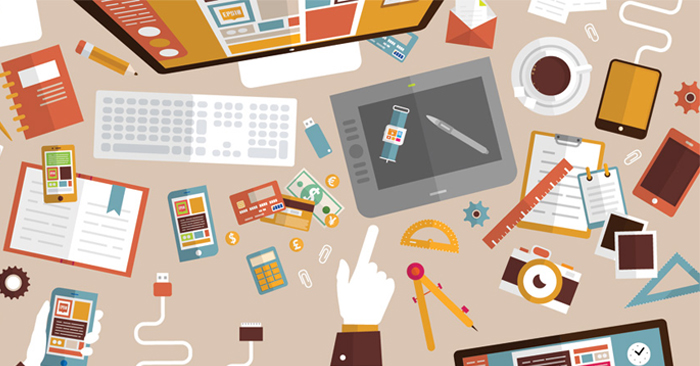 Christmas is over and we're just a few days away from 2015.
Many of us around this time of the year set goals.
One of the best things you can do to reach your goals is to "hack" your productivity level.
In other words, get more done in less time.
Here are 4 Productivity Hacks for 2015:
These are my top favorites that I've implemented in my own life over the past year.
1. Get the Lift App
The Lift App is free app for iPhone and Android. And if you have neither of those phones, you can use the website to access all the features.
The lift app helps you achieve whatever goals you set.
You set the goals, then track and analyze your progress. Amazing 🙂
There is also a community aspect to the app, which allows you to connect with others who have similar goals.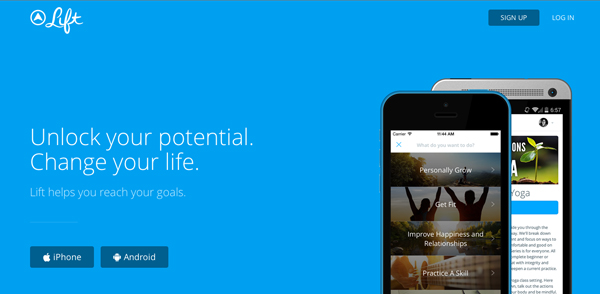 For 3-4 months I was really active on Lift helping me to achieve exercise goals. It really helped me stay on track with my progress and was key to taking my workout routine to the next level. I'm now using it to help me to stay focused on some business goals.
Lift is particularly helpful when forming a new habit, launching a new ministry program, or when starting anything new.
It's real easy to use. Download the app. Set goals. Then, each time you put action behind a specific goal, you "check-in" on the goal for that day. You can also add "notes" to your check-in, which allow you to write anything you want regarding what you did that day. You're then able to analyze (by days, weeks, months, etc) your progress, which will help you to track progress.
The community aspect of the app is really cool. Not only can you see the success and failures of others with the same goals as yours, but you can also ask (and answer) questions related to those goals.
For those that want to take goal setting to a new level, then check out Lift's coaching program.
The app is free, but the coaching program does cost $15/month. I recently hired a Lift coach and it's been life-changing. If you don't have the budget for the coaching program then I highly recommend finding a friend with a similar goals as you, and keeping each other accountable to putting action behind your goals. That would be just as effective.
What I love about the Lift coaching program is having someone to keep me accountable every day for putting action behind my goals. I communicate with my coach via the Lift App, all through a message interface that's built in. I set the goal, and my coach encourages me, offers "how to" tips, and brings out the best in me. He pushes me to keep moving towards my goals.
There's been many days where I had other projects come up, and I didn't think I would have time to work on a specific goal. But I knew my coach would be checking in on me, which would cause me to get to work right away. Often if I didn't check in on a goal near the end of the day, he would send me a message checking in on me. That's all I needed to drop what I was doing and get busy!
I highly recommend the coaching program. And like I said, a friend with similar goals where you keep each other accountable could have the same impact.
2. Listen to Podcasts
Podcasts are a great way to learn on the go. I listen to podcasts while at the gym, in the car, running and walking. It's a great way to leverage time you're normally unproductive.
Most of you commute to and from work. That's a great time to listen to podcasts.
Podcasts are on the rise right now. They're making a comeback big time.
The good news is that listening to podcasts is FREE.
4 podcasts you need to subscribe to:
The Parent Ministry Podcast – If you're looking for ways to partner with parents, then you'll love this one! Jeremy Lee interviews some awesome leaders who share amazing ways to partner with parents.
Youth Ministry Answers –

The premise is pretty simple: You ask the questions, and Kenny & Elle search for and share the answers.
This is Your Life with Michael Hyatt – Michael's podcast is focused on "intentional leadership". His mission is to help leaders leverage their leadership. He's a big deal in leadership circles. And a little known fact about Michael is that he was in full-time ministry for about 5 years (that's before he was CEO of Thomas Nelson Publishing).
Ministry to Youth Podcast – This is our podcast. Although I listed it last…this one is obviously my favorite 🙂 We pre-launched it a couple of months ago to test it out. By pre-launch, I mean we released it only to our audience, not yet connecting to iTunes. We got a great response and will be launching it on iTunes in late January with 4-6 new episodes being released back-to-back.
There are tons of podcasts out on topics like leadership, spiritual growth…you name it.
3. Tweak Your Morning Routine
Looking back on my 15 years of being a leader, I can definitely say that I was most productive when I had a regular morning routine that I followed.
Up until a few months ago, this is something that I slacked on.
But over the last few months, I created a routine that works for me and as a result my productivity level has gone through the roof.
The key is to find something that works for you and stick to it.
Here's my morning routine:
Wake up, get ready for the day, take vitamins, drink glass of water, and drink coffee
Read for 5-10 minutes (sometimes longer)
Take a quick walk. Lots of research shows that a little exercise in the morning sets up your day to win.
While walking I practice gratitude. I think of all the things I'm grateful for and thank God for all of them.
I spend a few minutes sharing with God anything else that is on my heart and mind.
I then read my life purpose (which I recently put down in writing), the "why" behind my goals and my major goals for the year. I find this helps me stay focused on my priorities.
Something about starting the day off with gratitude and prayer gets me in the right mindset the rest of the day.
Also, looking at my goals and the "why" behind them helps me to stay focused.
Maybe you're like me and need to get back into some type of morning routine that works for you.
If so, get started now.
4. Focus at Will App
Another app that I use virtually every day.
Actually, lately I've been using the desktop version more than the app to save usage on my data plan.
The Focus at Will app is music you listen to that boosts your concentration and focus.
First of all, listening to the music with earbuds blocks out the noise around you. That alone helps you stay focused.
Secondly, the music is specifically designed to help your brain focus.
Amazing!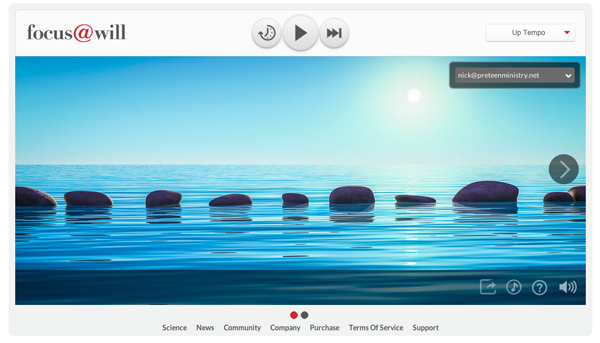 You can get a lighter version of the app for free. I personally have the paid version, which costs around $3-$5 per month.
Wrap-Up
Well, there you go folks. Hope that was helpful.
Have a productivity hack you want to share?
Comment Here on our Facebook Page
We get a ton of spam on our blog comments, which means it's really hard for me to weed through them to approve comments here.
So, Facebook is a much better place to share your thoughts.
I hope 2015 is your best year ever!
Nick Diliberto, Creator of Ministry to Youth