HOW TO GET STUDENTS TO SHOW UP TO YOUTH GROUP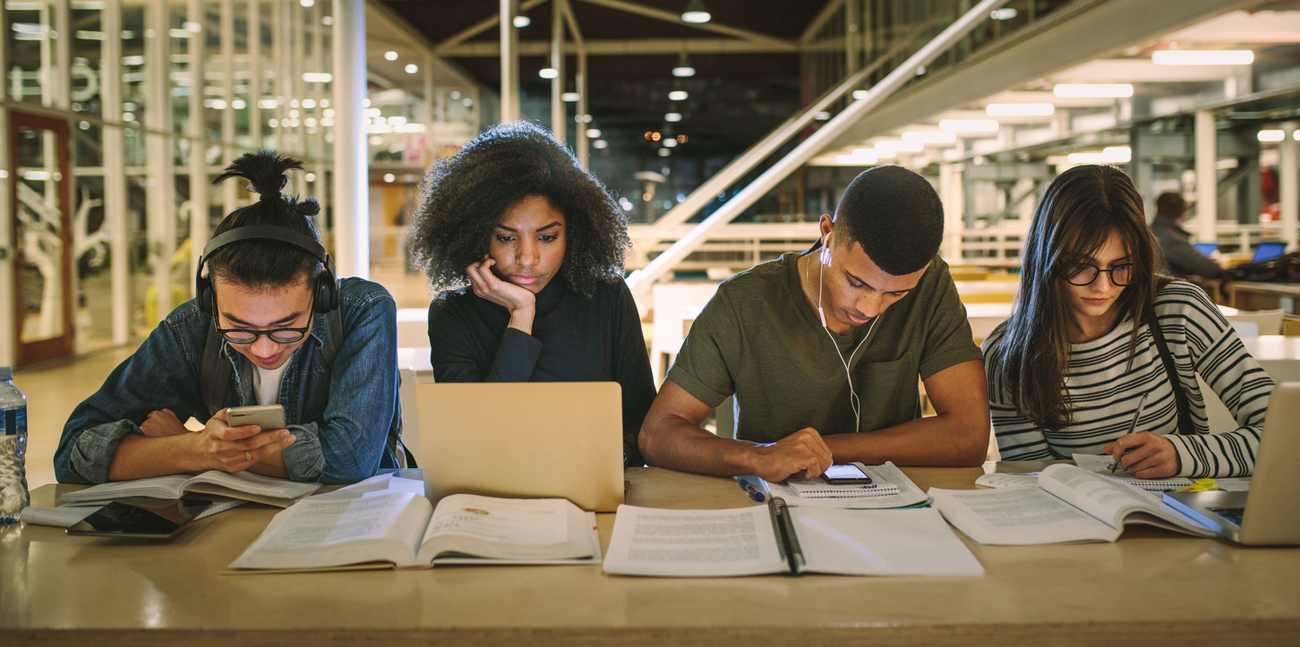 Written by Aaron Helman & Nick Diliberto
We all share the same struggles with students who don't regularly show up to youth group.
They attend our programs occasionally and randomly, but it feels like we're competing for their attention. And we're losing.
We understand that they're busy, overcommitted, and exhausted. And there are a lot of ways we can help relieve the stress and anxiety. If only they would show up.
The problem is that they're more committed to sports and other after school activities. Parents seem to reinforce this idea by also placing a higher value on them.
While you recognize the value of these activities, you know youth group offers students something unique. A deeper relationship with Jesus. Community with other Christians. Service. And so much more.
So you try to market better. You communicate better. You sometimes give students incentives to show up. And then most of the time it doesn't work.
We've got good news and bad news…
The good news is that it's probably NOT your fault. The bad news is that the solution will require several shifts in the way you think about ministry to youth. You can either resist them or work with them. The choice is yours.
Now, let's talk about some of the ways you can shift your approach to youth ministry:
1/ PROMOTING BIG FUN DOESN'T WORK ANYMORE.
Teenagers today have more options for social entertainment than ever before.
If you are using "fun" as the primary way to promote your youth ministry to teenagers, you're competing in a crowded field, and your competitors have a lot more resources than you do. Students will compare your program against a dozen other fun options, and too often, you'll lose out.
Sure, every youth group is going to have an element of fun. Of course. But that is not what's going to get students to show up.
So, what's will?
Persuade students to attend because they'll get to be a part of something that matters, because they'll be a part of something real, and because they'll belong to something eternal…
…they won't have anything else to compare it to.
Imagine you'd just had a rough week at school.
You're a 17-year-old junior, and you're caught in the pressures of choosing colleges.
You've got options about how to spend your evening, and just going to sleep is absolutely one of them.
Then your small group leader shoots you a text:
I hope you can make it to youth group tonight! We're playing dodgeball! It's going to be great.
But what if the text said this?
I know you're busy with college stuff, praying for you, bud. Hope you'll be at youth tonight, I'd love to take five minutes to hear about your week.
That's different. That's an adult that cares.
These kinds of meaningful interactions are probably already happening within your ministry. Now it's time to emphasize them.
Your ministry can be the place where students are most cared for, where they feel most valued, and where they feel freest to be themselves.
Your ministry can be the place where students feel safest to ask questions, most supported in times of difficulty, and most prayed for in times of strife.
Your ministry won't be the most fun, but it will be the place where teenagers discover who they are and "Whose" they are.
In fact, it probably already is.
How do you attract students to something real and meaningful if you can't capture it in a rad video or colorful flyer? You talk to them about it.
You train your students not to testify about how great youth group is, but instead to testify to how it changed their lives.
When you send materials home to parents, emphasize stories of lives changes, truth shared, and God moving, not just the craziest games you've played in the last month.
Most of all, every time you communicate anything, ask yourself this question –
"Am I promoting my youth group based on how fun it is? Or how much it matters?"
Always choose the second.
Your youth ministry is already doing amazing and meaningful things.
Now you've just got to make sure you're telling that story.
Next, let's look at another shift in mindset.
2/ A STUDENT'S INVOLVEMENT IN YOUR YOUTH MINISTRY IS GOING TO LOOK A LOT LIKE THEIR PARENTS' INVOLVEMENT WITH THE LARGER CHURCH.
(There are exceptions to this rule, which I address below.)
If you're dealing with parents, who don't prioritize church attendance, service, and small groups…
…you're going to have an immensely difficult time instilling those values and practices into their students.
There are several reasons for this, but there are two that are most important:
First, teenagers are more like their parents than they want to admit.
They pray (or don't pray) like their parents. They act like their parents. They value what their parents value, and they usually don't value what their parents don't.
Second, parents still do most of the driving around.
If a parent doesn't see the value in small groups or regular church attendance, they're not going to go out of their way to drive their kids to and from things that they don't think are important.
Bottom line: You likely won't see a student much more often than your pastor sees his parents.
What does a youth ministry leader do?
Well, you could spearhead a congregation-wide movement to end spiritual apathy, engaging grandparents, parents, teenagers, and children with a sudden and immediate Gospel message that truly transforms lives, priorities, and family calendars.
(Then, when you figure out exactly how to do that, write a book, make a million dollars, and move somewhere warm.)
Or you could try the only solution that I've ever found to impact the lives of teenagers more than you are right now…
Focus on the time you have with the student instead of dwelling on the time they've missed.
Maybe the student only comes once a month for two hours. Do everything you can to put maximum value into those two hours.
The truth is that sometimes there's nothing you can do to make a student more involved with your ministry. But what you can do is make sure that it means something to him when he is there.
What about students whose parents don't attend church?
Being the parent of teenagers is exhausting. Most parents want help with the many complexities of raising teenagers. That's where you come in.
Do what you can to help parents with their parenting struggles. Host family seminars, send emails/texts, do social media posts for parents, and suggest books to help parents navigate the issues they struggle with most.
Some of those might include:
Educating and helping parents navigate their teen's social media.
Tips on how to deal with teenage drinking, dating, or driving.
Help parents understand the developmental stages of teens.
Start having conversations with parents, asking about their most significant parenting problems. What keeps them up at night? What's going on with their teenager right now?
Then, look for ways you can help.
Parents will see the importance of your ministry for their teenagers, whether they attend church or not, when you help them with the issues that they struggle with the most.
Now, let's look at another shift in mindset that needs to take place.
3/ YOUR ABILITY TO REACH STUDENTS IS NOT DEPENDENT ON THEIR ABILITY TO SHOW UP TO YOUTH GROUP.
Look for ways outside of scheduled programs to meet up with students.
Get together after school 1-1 or with 3-4 students at a time. Do simple things like meet up at a coffee shop or go eat some tacos somewhere.
Most of you do this, and you train volunteers to do the same. The shift in mindset here is that we don't give these kinds of interactions the same weight as we do youth group attendance.
The truth is they have equal, sometimes more, impact as all the programs our ministry offers.
CLARITY OFTEN COMES WHEN YOU MAKE SMALL SHIFTS IN THE WAY YOU THINK ABOUT A PROBLEM.
We hope that is true for you after reading the ideas we shared here.
We hope you see things from a different perspective now, and as a result, are challenged to do something different.
– Aaron Helman & Nick Diliberto