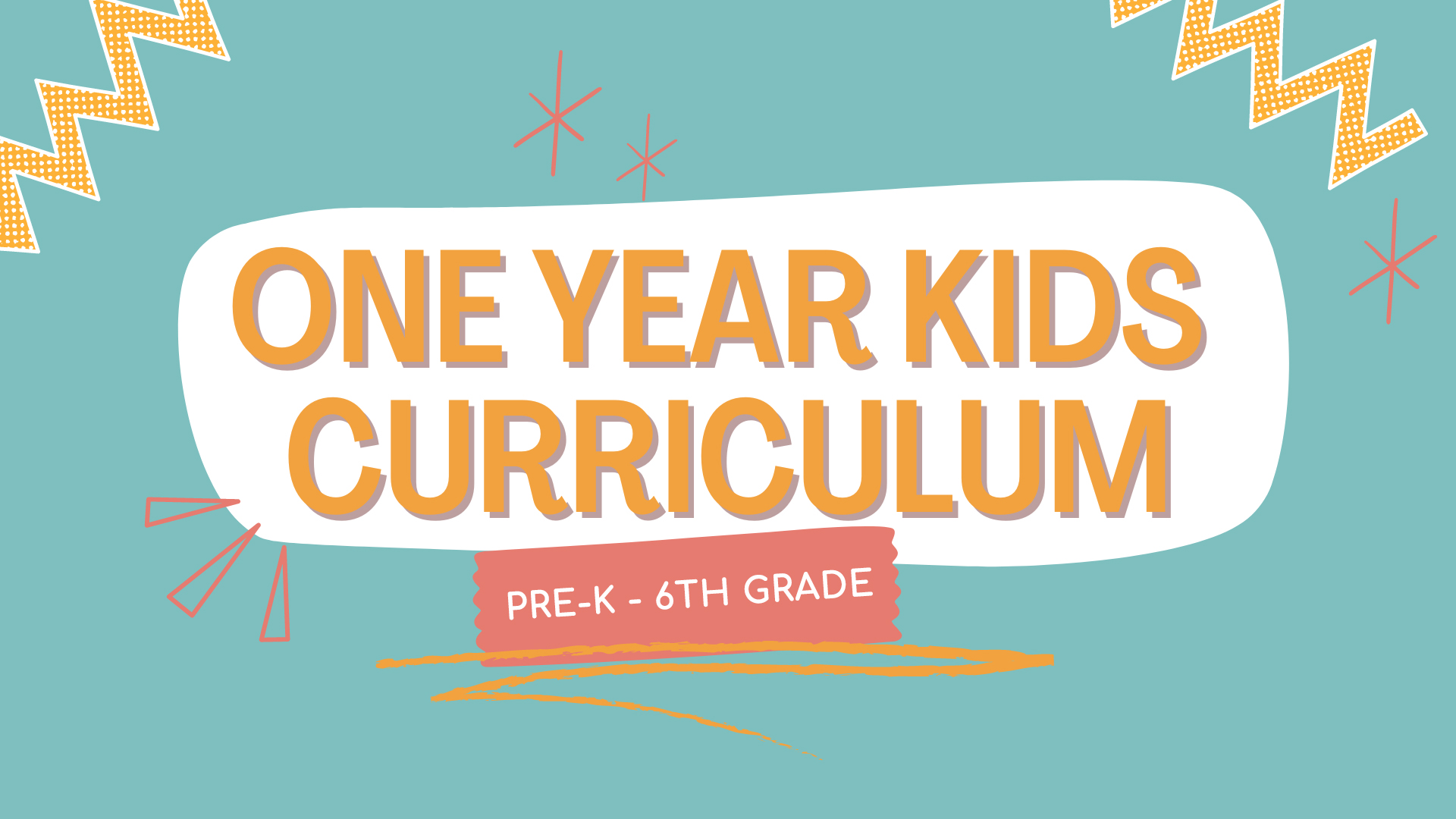 Check out our new kid's ministry curriculum for Pre-K through 6th grade designed to change the conversation families in your church are having in the car ride home, around the dinner table, and throughout the week.
These ALL NEW kids Bible lessons include age-appropriate content for three age groups: early childhood (2 years old – K), 1st-3rd grade, and 4th-6th grade.
You want your kids to grow up knowing that God loves them and that they can share God's love with others. It's time to disciple your kids and guide them onto the right path. Our kids curriculum provides you with everything you need from teaching videos to activities to parent communication.
WHAT'S INCLUDED?
Teaching
Individual Leader Guides for Early Childhood (2 years old – K), 1st-3rd Grade, and 4th-6th Grade
Each lesson comes with a separate video teaching for early childhood (2 years old – K), 1st-3rd grade & 4th-6th grade.
Scripts for Live Teachings
Classroom Guides
Printable Activities
Game Instructions
Memory Verse Activities
Music / Worship
Videos for Each Series
Lyric Sheets
MP3 Files
Tracks
Families
Weekly Parent Emails
Series Bookmarks
Family Devotionals

Graphics
HD Title Slides
Social Media Posts
Classroom Posters
Weekly Social Posts
Web Banner
Motion Graphics / Bumper Video
LEARN MORE about the One Year Kids Curriculum and download some FREE samples!