NEW SUMMER BUNDLE & SERIES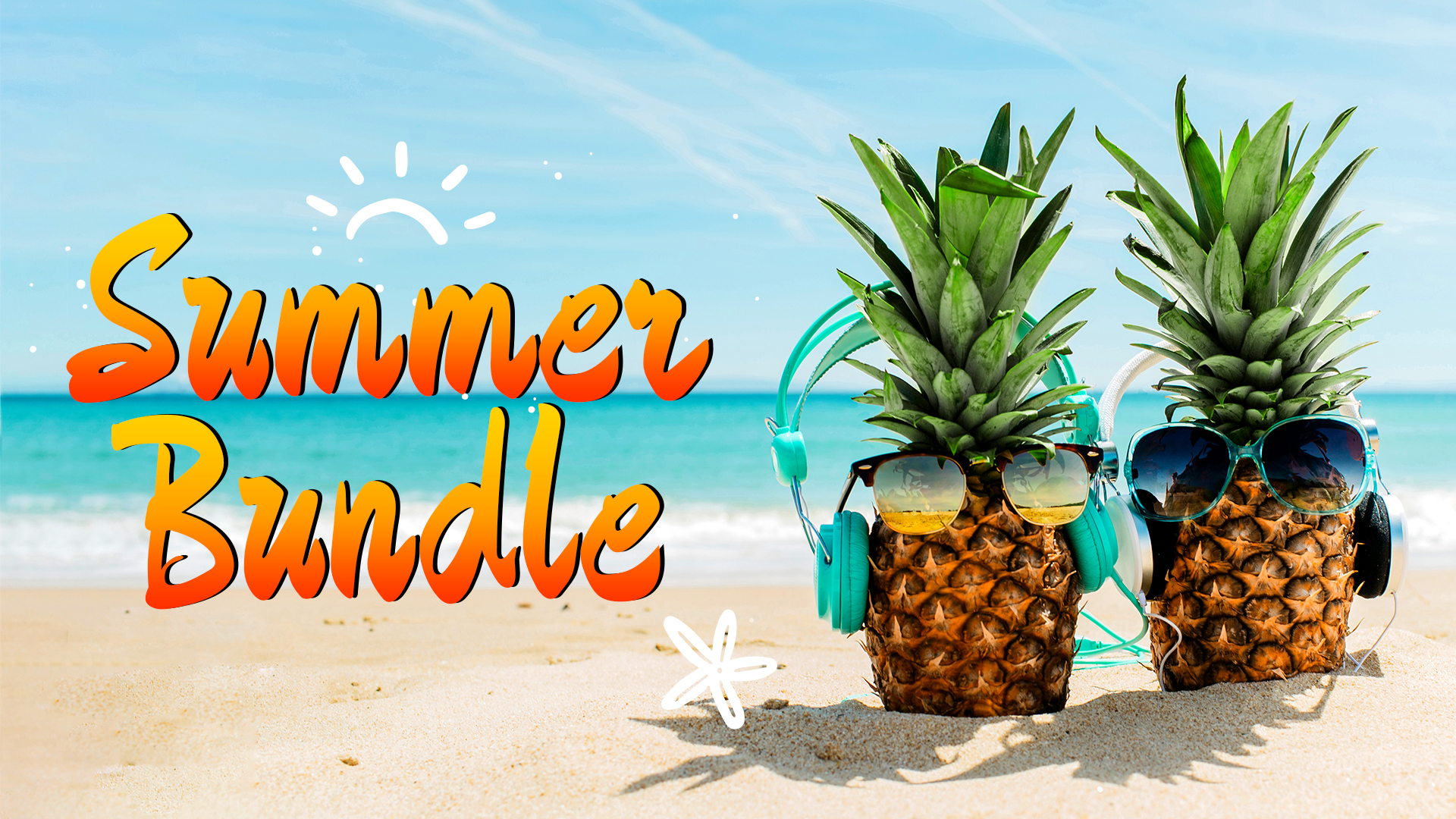 We just released our 2021 Summer Bundle and an 8-week Summer in Psalms series.
Learn more about each below:
2021 SUMMER BUNDLE – Save 77% on $424 worth of youth ministry lessons & games for summer and beyond!
The bundle includes:
Summer in the Psalms: A brand new 8-week summer series on the book of Psalms.
Summer Olympics: This 4-week series, just in time for the 2021 Summer Olympics, uses the "sports" and "training" metaphors of the New Testament to help students grow in the faith. Use this series in alignment with the Tokyo Summer games this year.
And more!
SUMMER IN THE PSALMS SERIES – A new 8-week summer series on the book of Psalms.
Have you ever felt fear? What about loneliness? Frustration? Hope? If so, you will really like Bible book of Psalms. The Psalms are prayers written by real people (usually in the form of a poem or a song) going through real issues (some good, some bad). As we study the Psalms together, we hope you'll find passages you can turn to throughout your life to help give voice to your feelings.
Here's an overview of the series:
Lesson 1: Psalm 1
Bottom Line: Life is a journey, and what we experience is directly related to the voices we follow. The truly wise will obey the teachings (Torah) of God, not the wisdom of the world.
Lesson 2: Psalm 24
Bottom Line: We worship God on our journey, because he holds all things together – from the bigness of the world to the smallness of our individual lives.
Lesson 3: Psalm 42-43
Bottom Line: When the journey gets tough and we are desperate for God, He reminds us of his faithfulness in the past, and that gives us hope for our future.
Lesson 4: Psalm 72
Bottom Line: On our journey, we should be people who stand for the poor, the needy, the weak, and the oppressed, because God is our King who fights for justice.
Lesson 5: Psalm 84
Bottom Line: As we experience the highs and lows of the journey, spending time with God is what keeps us going.
Lesson 6: Psalm 96
Bottom Line: We don't have to live in fear or anxiety on the journey because God is holding all things together, so we can trust him in all things.
Lesson 7: Psalm 119
Bottom Line: Our trust in God grows as we journey along in obedience.
Lesson 8: Psalm 150
Bottom Line: From the beginning to the end of our journey, as we think about our lives, we celebrate who God is and what he's done for us.