NEW YOUTH BIBLE STUDY CURRICULUM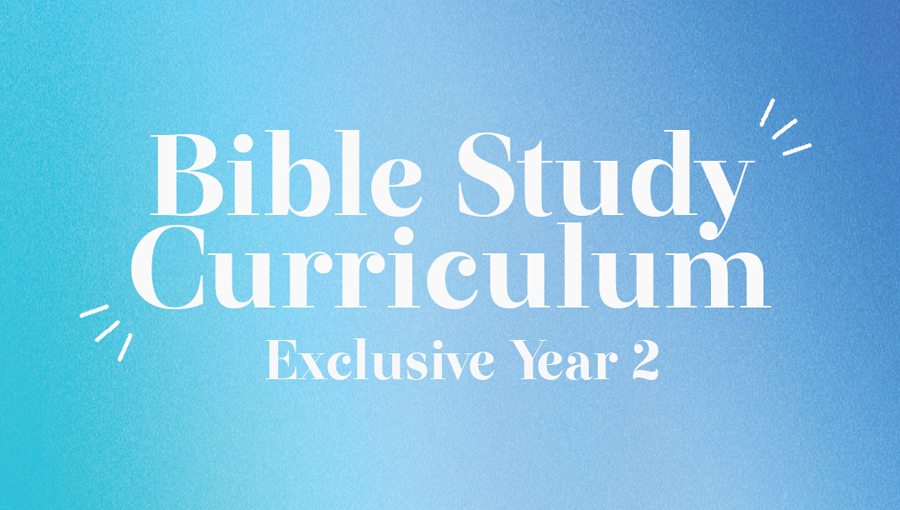 We're excited to announce the release of the all new Youth Bible Study Curriculum, Year 2.
Save 79% on one year of small group Bible studies for youth ministry.
Includes:
6 new Bible studies: Ruth, 1 & 2 Peter, Matthew, Exodus and Genesis
3 bonus Bible studies: Colossians, 1 Corinthians and 2 Corinthians
And 6 more Bible studies!
What's Unique About Our Small Group Bible Studies?
50% Teaching & 50% Discussion: All our small group Bible studies are discussion based. Each lesson is 50% reading + teaching the Bible and 50% student discussion. The goal is for students to talk about the Bible, what it means to follow Jesus, their questions & doubts, what God is doing in their lives, etc. This format encourages group interaction, personal application, and keeps students engaged.
​
Firmly Root Students in the Bible: In each series students dive deep into a book of the Bible, which will firmly root them in God's Word and provide a foundation to build their lives upon.
​
God Centered Relationships: As we read throughout the New Testament, discipleship happens in the context of relationships. These Bible studies are designed to be used in a small group setting and provide students an opportunity to develop God-centered relationships with others.