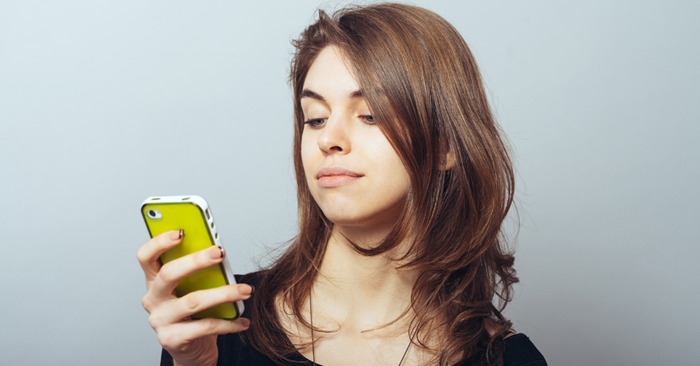 Social Media Youth Ministry Lesson

Bible: "Let the message of Christ dwell among you richly as you teach and admonish one another with all wisdom through psalms, hymns, and songs from the Sprit, singing to God with gratitude in your hearts. And whatever you do, whether in word or deed, do it all in the name of the Lord Jesus, giving thanks to God the Father through him." Colossians 3: 16-17 (NIV)
Bottom Line: Use this lesson to encourage students to "look up" from their devices, in order to pay attention to real life relationships & what God is doing in their lives.
OPENING GAME
SUPPLIES
Notecards 1 per person
1 pen per person
Group of 20 or smaller: Whiteboard or area to write for the group to see.
Group of 20 or larger: each group of 5-10 students will need poster board and a marker.
SPACE REQUIREMENTS
Space to sit as a group in a circle.
GAME DESCRIPTION
Give each youth a card and a pen with this challenge: write a 'Tweet' describing yourself in less than 40 words (yes, we know that you can use 140 words on Twitter, but let's make this a challenge).
Do not write your name or any other identifying places such as school, last name, etc.
Keep your tweet hidden and pass it to the leader.
Leader, mix up the cards and then allow each student to draw one of the tweets.
Go around the circle and have the student read their tweet one at a time and then attempt to guess which student wrote the tweet.
If they cannot guess or guess incorrectly, others in the group can try to guess one at a time, starting at the student's left and moving left until the correct 'Tweeter' has been guessed.
Whoever guesses the tweeter gets to keep the card, and the student with the most cards at the end of the game wins.
GAME TIE-IN
Social media has become a way of life for us.
We attempt to 'sum up' who we are in tweets.
Do you think it is possible for others to fully 'know' you through only your social media?
TEACH – SOCIAL MEDIA
Group Discussion
What are the biggest challenges that you face personally with using social media?
In what ways does social media help you connect with others?
We are going to watch a video about technology and some of the challenges that we probably all face.
Listen for phrases or points that 'hit home for you' or that make you think.
Even listen for statements that you don't agree with and want to discuss further.
Write them down on the notecard and we will talk about them after you watch this video.
Caution: The word "bastard" is used once in the video.
Play video:
Spend 10-15 minutes allowing the students to share the phrases or statements in the video which stuck out to them.
Group of 20 or smaller: As a large group, write down the items students share for all to see.
Group of 20 students or more: break them into small groups of 5-10 students each and give each group a poster board and marker to write down their phrases.
After the groups are done, ask them to display their posters in front for all to see.
The video hopefully challenged you to think about the impact that technology and social media has on your life.
We really do live in a world that is radically different from the one that even your grandparents grew up in because we can 'stay connected' with friends and family and even people we don't know at all times it seems.
But what the video points out, many of us are 'talking' with others or looking at their tweets or photos, and yet feel very alone.
Ask yourself honestly if you've felt alone even when being connected with so many people.
Think about a time when you were sitting in the room with your family or with friends and spent that time looking at stuff on your phone.
I want you to take a moment right now and think about this: imagine you were looking at a photo collage of the best moments of your life up to this point.
What would the photos be in this collage?
(If time allows, ask for students to share some of these photos with the group).
Now ask yourself this question: which moments could be in this collage, but you missed because you are on your phone?
What if, though, social media isn't all a 'bad thing'.
How many of your parents or teachers complain about how much time you spend looking at your phone?
Well, adults get that complaint also.
But what if there could be a happy medium?
What if social media could be something that draws you closer to God and to others if used in an intentional way?
Ask a student to read Colossians 3:16-17.
"Let the message of Christ dwell among you richly as you teach and admonish one another with all wisdom through psalms, hymns, and songs from the Sprit, singing to God with gratitude in your hearts. And whatever you do, whether in word or deed, do it all in the name of the Lord Jesus, giving thanks to God the Father through him."
What if we were to creatively look at social media through this scripture and it's challenge to do EVERYTHING in the name of Jesus?
Here are a few ideas of ways that we could live out this challenge using social media:
What if we pulled up our Twitter feed and prayed for each person who posted something?
Or what if you took a moment to look at the photos posted on Instagram and ask God to help you see his creation in a new way or to see that person as God sees them?
What if someone shared that they are hurting, or it's obvious that they are hurting and instead of 'liking' it, you call them up or better yet, go find them in person?
Maybe just let them know that you are praying for them.
How do you think even these small steps could radically change the way that each of us interact with our phones and social media?
See, your phone or social media or technology isn't bad.
It's when it crosses the line of being THE sole connection with living, breathing people in your life that there becomes a problem.
And usually that problem is that you become more and more isolated until one day you realize that you feel alone.
But what if God is offering a reminder that ANYTHING and EVERYTHING if done for his glory can be redeemed.
Yes, even social media.
What if we took this passage seriously and challenged ourselves to do EVERYTHING in the name of Jesus and to give thanks.
What if each time you look at your phone's texts or social media, you give thanks for every single person who comes across your screen and even let them know that you thank God for them?
Your friends and acquaintances share more with you than anyone realizes, don't they?
Why not stop and pray right at the moment for the person who posted the picture from the party this weekend or shared that they are hurting?
Take the information that they share with everyone and give it and THEM to God.
We have a unique picture into the lives of our friends and family, and many of us just look and go to the next photo or tweet.
Many of them are hurting, feel alone, hopeless, or are making choices that we all know are going to hurt them.
What if, each of us committed this week to look at our social media in the name of Jesus?
What if, we each committed to pray for every single person who posts something or sends us a text?
And give thanks to God that they are in our lives.
If time allows: Invite the students to take out their phones (or share if they do not have a phone) and to prayerfully look at their social media.
Small Group Discussion Questions
What are the challenges that youth today face with social media?
What are your biggest challenges with technology or social media?
In what ways were you challenged today to change the way that you approach your phone or social media?
How do you think 'doing social media in the name of Jesus' will change the way that you look at your feed this week?
Think through your feed from this week: who do you need to commit to pray for?
Close in prayer.
Liked this blog post? Then you'll love this one:
How Smartphones are Affecting Real Relationships in the Lives of Teenagers