The Simple Way to Safely & Responsibly Text Students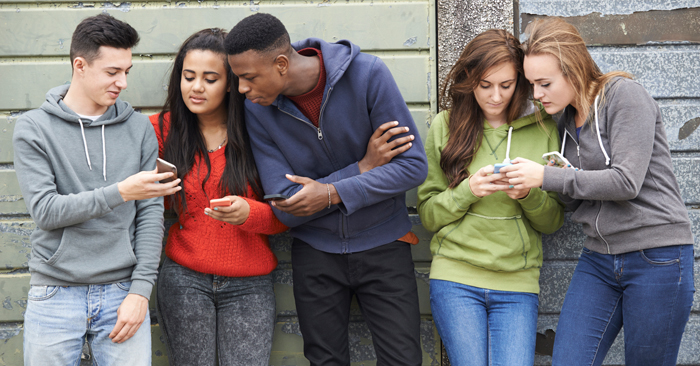 Written by Aaron Helman
Communicating with teenagers can be a significant challenge.
Many of them don't make phone calls, check email, or even understand the function of the mailbox that sits out by their curb.
Facebook messages are spotty, and Twitter Direct Messages are a communication mess.
That leaves text messages, and your students are texting a ton, on average more than 100 messages per day.
That's where you need to be, but text messages can be sketchy, can create boundary issues, and the best solutions can be burdensome and costly.
Here's the best FREE way to use one-on-one text messaging to safely and responsibly talk with your students.
These are the strategies that I use in my own ministry to communicate with students all week long.
1. Get a Google Voice number.
Use your ZIP code to guarantee you get a perfectly local number.
If you want to get clever, you can even choose your number from a list of options, or request a specific number.
Google Voice is completely free, and has some hidden benefits that your cell phone doesn't have:
You can manage, read, and respond to text messages through email.
Because your messages go through your email, they can be permanently archived forever. This is crucial in protecting yourself against possible accusations down the road.
You can turn off incoming calls altogether or restrict them to certain times.
Voicemails can be transcribed and delivered to your email.
With the Google Voice app, you can still access and manage your Google Voice number through a smartphone.
For me the best part of having a Google Voice number is that I can publish that number everywhere, but not worry about suddenly receiving non-emergency phone calls at all hours of the night.
Anyone who works with students has had the experience of receiving non-urgent or prank phone calls at all hours of the night.
Those students can always leave a voicemail, and I can always deal with them in the morning.
(Our church has a 24/7 emergency prayer/pastor line. If there is a real emergency, we train people to call that number.)
2. Set some ground rules.
I tell students and their parents that I won't text or call students after 9:00 p.m. unless it's absolutely a legitimate emergency.
No one has ever complained about this policy, and in fact, many parents have thanked me.
Students are, of course, welcome to text me after 9:00 p.m., but they know and expect that they won't receive a response until the morning.
I also don't text students or respond to their messages during school hours.
Again, the church has a special number for pastoral emergencies, and those will always get to me.
But setting rules and boundaries about when I will text allows me to interact appropriately with teenagers and protect my time with family.
You'll also want to set clear boundaries about your interaction with opposite-gendered students.
It's no problem for me to text information and invitations to events to a female student.
It's no problem to respond to requests for prayer.
But a full-on text message conversation that lasts for twenty minutes feels a lot like meeting that student one-on-one in a non-public place.
If you wouldn't have that meeting, then you should think twice about sending those text messages.
3. Communicate CLEARLY with parents.
You want to make sure that parents know that you've got a number set up for your ministry, that you've established ground rules, and that you've given students permission to be in contact with you.
The phrase, "You sent 200 text messages back and forth with the youth pastor!" sounds creepy if it comes a surprise to a parent, but it sounds like pretty good ministry if a parent understands what's happening and is bought into it.
4. Grab a FREE text message scheduler.
I use the Chrome extension SMS Text Message Scheduler for Google Voice to schedule messages at later times.
That comes in handy when I remember I need to text the praise team about a rehearsal, but know that they're in class right now.
I can type up the message now and schedule it to go out at 3:00 and then I don't have to worry about remembering to do it later.
This is a must-have tool for reminders and invitations because it allows you to send messages when you want to send them and have them received when you want people to receive them even if those two times aren't the same.
5. Practice responsibility.
Teenagers aren't the only ones sending tons of text messages.
You probably do it too.
You send text messages to your family and friends and coworkers, and for many youth workers, the hardest part is realizing that sending text messages to students is somehow different.
Follow your own ground rules, keep parents and your senior pastor apprised at the slightest sniff of anything inappropriate, and maintain a separate email folder that contains ALL of your text message interactions.
Liked this blog post? You'll also like this one:
What to do When a Student is Grounded from Youth Group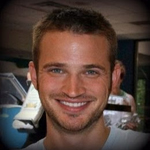 Aaron Helman is on a mission to end youth worker burnout by providing the training and resources that you haven't been taught… until now. Smarter Youth Ministry exists to help you learn how to manage their time and resources better so that you can do more ministry with less frustration. All of that having been said, you most likely know him as the creator of "Lamentation or Taylor Swift Lyric."