Using Technology in Youth Ministry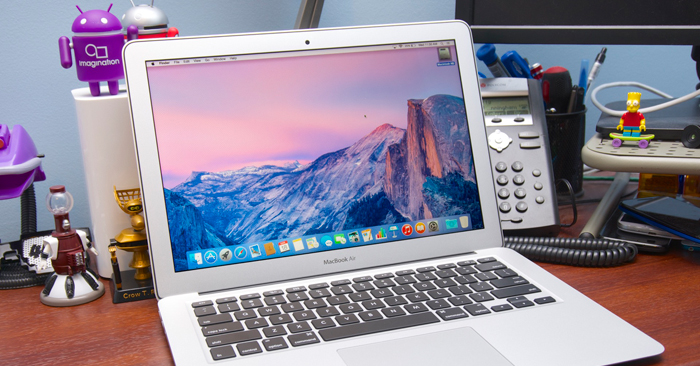 If you're looking for ways to use technology in youth ministry, you've hit the jackpot.
Our friend Mike Sheley offers TONS of ways to use technology in youth ministry. He also shares some great apps and tools to be more productive, organized and creative as a youth leader. Lastly, he talks about ways to incorporate students with the use of technology.
If you're a podcast listener, listen to the entire interview. Mike unpacks exactly how he uses each tool listed below. After you listen, be sure to check out some of tools listed here.
If you would prefer not to listen to the interview, scroll below for a list of tech stuff you can use in your ministry.
PODCAST IS NO LONGER AVAILABLE.
In fact, listed below are some apps and tools not mentioned in the interview.
Listen to the interview by pressing the play button in the lower left hand corner of the below image.
A List of Youth Ministry Tech Stuff
Creative Teaching Apps
Nutshell – Use this app for a quick on-the-spot review of a youth lesson, trip or event. Snap three pictures. Add captions. Choose graphics. And let Nutshell turn it all into a shareable cinematic story via video.
Bible Apps
Scripture Typer – This app is great for getting students to dive into the Bible on their own and memorize scripture.
Bible Study by Olive Tree – One of Mike's favorite Bible apps for students. links your Bible reading with outstanding commentaries, maps, and dictionaries for an in-depth study experience. You can take notes, highlight verses, bookmark passages, and sync all of these things between different devices.
Accordance – Another one of Mike's favorite Bible Apps. This fast and powerful app lets you read and search the Bible on the go and allows you to sync notes and highlights with Accordance on your Mac. Best of all, its completely free.
Presentation Software
Haiku Deck – An amazing presentation software platform that will blow your mind.
Communication Tools
Remind – A free tool to communicate with students and parents thru text messages.
Trumpia – A paid text message service, which gives you more features and capabilities than a free service.
Mail Chimp – An email platform that allows you to create amazing emails and track engagement like open and click thru rates. Use this to stay in touch with parents. The more parents you have in your ministry, the more important it is to use a bulk email service like this. Plus, you get to track how much your emails are being opened and read.
Student Ministry App
Mariner Church Junior High Ministry – One of the best student ministry apps ever! Check out this app which is one of the best I've seen for ministries, especially junior high ministry! Do you love Jr. High, Yes you say? Well so do we, so we have this app. Its made for every student and parent that wants to get a window in to the Jr. High Ministry (JHM) at Mariners Church in Southern California.
Creativity, Productivity & Organizing Apps
Evernote – A productivity tool that allows you to "remember everything". Organize notes, pictures, ideas, etc in one place and access the files on all your devices (mobile, tablet, computer, etc).
Scannable – Scannable captures the paper in your life quickly and beautifully, transforming it into high-quality scans ready to save or share. Whether on the go or at the office, send paper on its way and move on. The app instantly recognizes business cards, receipts, and any other paper you point it at. Scans are automatically cropped and enhanced, producing crystal clear digital documents.
Evernote Post-it Note Camera – Turn your physical notes into digital, searchable resources. Okay, so technically this is a feature of the Evernote app and not a separate app. However, Mike uses it so much and finds it so practical that it needs to be highlighted as if it were a separate app.
Post-It Plus – This app takes the momentum from your collaboration sessions and keeps it rolling. Simply capture your notes, organize and then share with everyone. It's that easy.
Penultimate – A digital handwriting app for iPad that combines the natural experience of pen and paper with power of Evernote's sync and search features. Basically, it allows you to digitally draw on your iPd, then be able to search and share across all your devices.
Trello – Trello is the free, flexible, and visual way to organize anything with anyone. Drop the lengthy email threads, out-of-date spreadsheets, no-longer-so-sticky notes, and clunky software for managing your projects. Trello lets you see everything about your project in a single glance.
iThoughts – A mind mapping tool that enables you to visually organize your thoughts, ideas and information.

Over – Add text & artwork to photos.
About Mike Sheley
Mike is middle school pastor (preteen ministry: 5th-6th graders & middle school ministry: 7th-8th graders) at Mount Pleasant Christian Church in Greenwood, Indiana.
Mike put together a list of all the resources mentioned in this interview. His resource list is much cooler looking than this one.
ENJOYED THIS EPISODE?
View all the Ministry to Youth Podcasts on our Website Here
Listen to the podcast on iTunes and leave us a review here: