WANT PARENTS TO MAKE YOUTH GROUP A PRIORITY?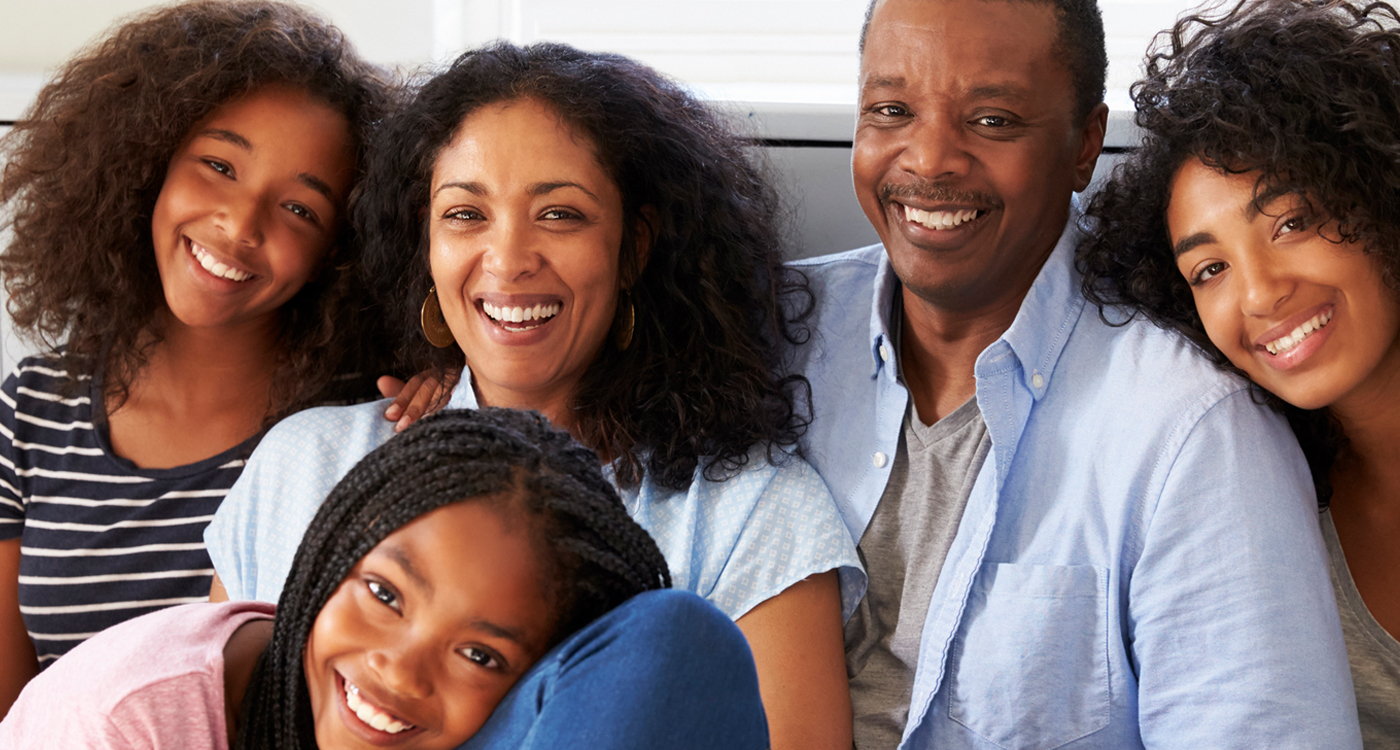 Have you ever been frustrated that parents don't make youth group a priority?
I think we all have.
We see parents treating youth group like just another extracurricular activity, and sometimes the least important one. They seem to lack any commitment or even interest in what you're doing.
Even worse, some parents ground students from church. And I just have to think to myself…
"If you don't ground students from school, why do you ground them from youth group?"
It can be frustrating, I know.
Another issue with parents is not taking on the responsibility of nurturing their teenagers' faith in Jesus.
If only they would feed students the richness of God's Word in the home.
If only they would lead their family by example.
So, what is a youth ministry leader to do?
I don't have a cure all. But there are solutions to both of these problems.
There are things you can do that just might increase parents' commitment to your youth group.
It could also help parents take on the responsibility of discipling their own teenagers.
My friend, Jeremy Lee, of Parent Ministry is going to share several things you can do in just a minute.
BUT first…a quick story to help lay the foundation to those things Jeremy is going to share.
[Exit Nick. Enter Jeremy.]
One day I had a mentor challenge me.
He said, "I want you to list in your head the top 10 students that have graduated from your ministry with a solid faith."
I made the list pretty quickly.
Then he said, "How many of those came from a strong family where faith was a priority."
I quickly said, "Everyone of them."
Then he leaned in and said to me, "The way to transform students is to influence their parents."
That day everything changed!
For 14 years I had seen youth ministry in thirds – one third students, one third parents, and one third volunteers.
Developing a program for students came natural to me. I also had little problem building a team of volunteers and training them. But when it came to partnering with parents, I was stumped.
All I knew was to make sure students stayed safe, send parents a newsletter about what was going our youth group, give parents a handout (or text, social media post, etc) about each week's message, and every once in a while bring in someone with a PhD to teach them how to be better parents.
But that wasn't enough.
It became apparent that I had to spend more time focusing on parents.
I'll admit to you that I had a hard time connecting with them, and struggled to even understand what they wanted from me.
But once I spent more time and energy on parents, I was able to build a bridge of communication. I was able to find out what their needs and wants were. I was able to help resource them more effectively.
And that's my advice to you…
If the way to transform a student is to influence their parents, then it's important to spend a good amount of time partnering with them.
When parents see your commitment to them, they might just be more committed to making youth group a high priority for their teenager.
When you give them resources to nurture their student's spiritual life, you're actually empowering them to take on that role. Sometimes, all parents need is a little help in this area.
So, how do you go about partnering with parents?
That's a great question!
In fact, that's why Parent Ministry exists – to create resources that you give to the parents in your ministry. Stuff they will love and actually use!
These tools help parents navigate the crazy teenage years, understand the changing world of today's young people, and spiritually lead their teens.
If you're looking for some resources to equip the parents in your ministry, then check out two freebies we're giving away right now.
These FREEBIES are a great starting point:
1/ FORTNITE GUIDE FOR PARENTS [DOWNLOAD HERE]
This guide outlines lessons students can learn from the popular video game, and how parents can approach the Fortnite obsession.
2/ 52 FAMILY DISCUSSIONS [DOWNLOAD HERE]
This discussion guide include 52 pre-written conversation starters to help parents turn dinner into a fun experience. The goal is to help parents and teenagers nurture their relationship at dinner time, and to come up with creative ways to talk about their faith.
(If you're looking for more resources for parents, then be sure to check out the Parent Ministry Bundle, which is only available through this Thursday night, March 14).
With some free resources and a new mindset of "the way to transform students is by influencing parents" in place…
…here are some concrete ways you can help parents make youth group a priority.
These ideas are notes from a recent webinar. They're in bullet point style so you can scan through them and apply what resonates most with you.
1/ Be organized and get on their calendar.
The more notice you give parents, the better.
Give parents dates, deadlines, permission slips, etc. way in advance.
This applies to events, camp, small groups, outreach events, etc.
2/ Show parents what their student is missing.
Show parents what goes on in your ministry.
One way you can do that is by creating a one minute highlight video of what happened at youth group.
Email parents a link or share it on social media the next day. Send it to all the parents, whether or not their teenager showed up.
Talk about the message, and show the fun students experienced.
3/ Parents want to be heard, so listen.
Really listen to them.
If a parent voices concerns to you, ask yourself "are they right?".
4/ Genuinely compliment students to parents in the hallway.
Look for opportunities to compliment students to their parents.
Parents will like you and be more likely to join in your vision when they see you genuinely love their teenager.
5/ Parents care about their teenagers. But maybe what's #1 on their list is not #1 on yours.
A research by Barna was done asking parents what they cared most about in their church's youth ministry.
96% of parents said they want to know that it is a safe place.
Most youth pastors #1 answer is something related discipleship.
We need to meet parents where they're at and first communicate that youth group is a safe environment.
Safe in all ares: physically, emotionally, spiritually, etc.
Tell parents that you care about students. You value them as human beings. Create an environment of acceptance and love.
Do background checks for volunteers. Have rules and guidelines at camp. Establish boundaries for students in your ministry.
Communicate safety to parents by words and actions, then they'll want to hear your vision for discipleship.
They might care more than you realize.
Doing all these things helps parents buy in to the youth ministry, and now they'll do everything in their power to get students to show up for youth group.
That includes midweek/weekend services. Camp. Missions trip. Outreach events. Everything.
Now that parents buy in to the vision, you'll want to help them take ownership of discipling their teenagers.
Don't just tell them to do it, help them do it.
Here's one simple thing you can do:
Create moments in your ministry where you allow parents an opportunity to take some kind of action to deepen their teenager's faith.
For example, right before a big youth ministry event we gathered parents and students together.
We decided to have parents pray for their teenagers during this meeting.
It was a powerful moment.
In fact, it was even more profound than the actual youth event.
Something amazing happens when you create moments like these for students and parents.
As you move forward with this idea, here are a few thoughts to consider:
Start small.
Keep it simple.
Choose inspiration over guilt.
Something is better than nothing.
As you create moments like these, and give parents resources to help them disciple their teens at home…good stuff will happen.
The big takeaway is to make the mindset shift from just students to focusing on parents too.
If you're looking for resources to help you do this, then be sure to check out the Parent Ministry Bundle. It's only available now through Thursday night (March 14).
The resources at Parent Ministry are usually only available as a monthly membership. But we partnered with Ministry to Youth and put together this bundle to help those that don't want to make a monthly commitment. It includes a 90% savings on $1,000 worth of resources for youth leaders to give parents.
Well, I hope you found something helpful in this blog post.
And I hope you benefit from the free resources we gave away.
Your Ministry Partner,

Jeremy Lee