WHY YOU SHOULDN'T TEACH YOUTH ABOUT FINDING THEIR "CALLING"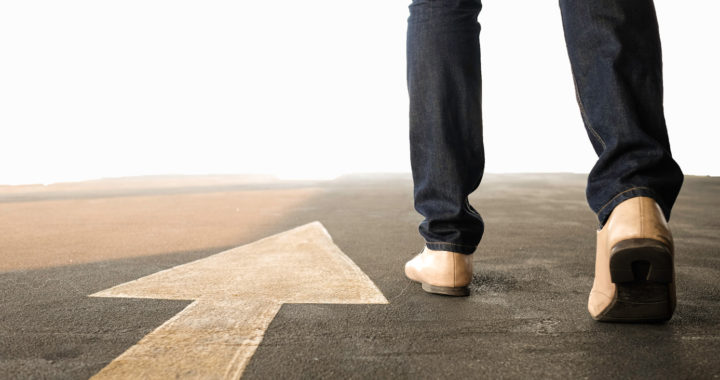 We're getting ready to start a series where we talk with students about finding their Calling.
We believe that God created us with gifts and passions.
We believe that God created us uniquely and for a specific purpose.
We want to help our students discover theirs.
But when I sat down with student leaders to talk about the series, to swap ideas and to start making concrete plans, something unexpected happened.
Two of them just started to cry.
It was weird.
I wasn't sure what was going on.
Maybe school drama was bubbling up? Something else?
I dug in and discovered it was neither of those things.
They were crying because the idea of "calling" literally terrified them.
I asked around the room, and although not everyone was shedding tears about it, each student admitted that the idea of their "calling" filled them with anxiety.
HOW SCHOOL AND CULTURE HAVE CONTRIBUTED TO THE PROBLEM
From the time a student is about 15-years-old, well-meaning adults begin asking them what they want to be when they grow up, and then encourage them to plan for their futures.
Every few years that age of decision creeps lower and lower and lower.
As an eighth-grader making out his Freshman schedule, my son had to choose one of seven career-preparedness programs, ultimately settling on the Engineering Path.
We talked at length about his decision, about how he was free to change his mind and do other things, and while he was listening to my words, he wasn't hearing me.
This, to him, very much felt like the moment that he had decide what career and vocation he was going to do until he died.
See why students feel anxiety about the idea of their Calling?
As for the two students in my group, once we passed around the tissues and dried their tears, they opened up to admit that they were in the middle of difficult college decisions, terrified that selecting the wrong one would somehow doom them.
We could talk about our gifts and strengths and passions, we could talk about finding and pursuing Truth in Scripture, and above all, we could talk about praying and listening for God's leading toward their Calling…
…but they were already doing those things, daily in fearful sobbing fits at their bedpost, in dozens of conversations with parents and pastors, teachers and guidance counselors.
They didn't need to be told that.
They needed to be told something else.
They needed to be told that the idea that God calls us to one profession or vocation for a lifetime is not Biblical, that it's not how it works.
They needed to hear my story, that for a few years I made websites for churches, convinced that was my forever calling.
Then, I played drums in a punk band, convinced that was my forever calling.
Then, I led worship in churches and at universities, convinced that was my forever calling.
Then, I became a youth pastor, and as much as I am now convinced that this is my forever calling, the truth is that God might have something else for me.
So, all that time, was I looking for my true calling?
No, I was living my true calling.
My calling is to obedience and service to God. I'm called to love God and serve others.
I can change jobs another dozen times in this life of mine without losing sight of that true calling.
And in fact, I know more people who jump from career to career than lifers who stick with one vocation from college through retirement.
My students needed to hear that God can and may call them into a hundred different places, positions, fields, and jobs; but that he will always call them to love God and to serve others.
Maybe you'll go to nursing school and do it for a few years.
Then maybe you'll go back to school and become a teacher.
Then maybe you'll answer a call to ministry.
And if you have a posture of loving God and loving others, then you'll be living your calling out that whole time.
Calling isn't about finding the one job you'll have until you retire or die.
Calling is about making sure that wherever you are and whatever you do, you're loving God and serving others.
Now make sure your students know that.
Liked this blog post? Then you'll love…
HOW TO USE 'TWITTER SCRIPTURE BOMBS' TO HELP STUDENTS SHARE THEIR FAITH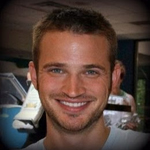 Written by Aaron Helman
Aaron has been in youth ministry for over 15 years and is currently a youth pastor in South Bend, Indiana.