YOUTH BIBLE STUDY ON MATTHEW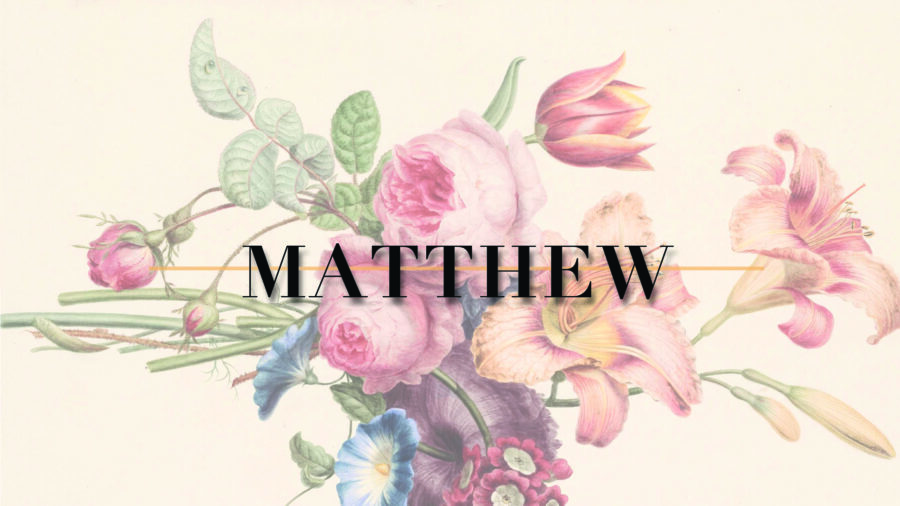 We just released a 4-week small group Bible study series on the book of Matthew helping students understand the Gospel (or good news) of Jesus.
This series is designed for junior high and high school students to be used in a youth ministry setting.
BIBLE STUDY OVERVIEW

Lesson 1: God's Rescue Operation for the World
Bible: Matthew 5:13–16, 33-37, 43–47
Topics: made in God's image, evangelism, faith conversations, honesty
Bottom Line: How do we live in God's kingdom?

Lesson 2: What It Looks Like to Follow Jesus
Bible: Matthew 6:1-4, 25-33; 7:1-5, 24-27
Topics: generosity, worry, trust, accountability, following Jesus and His teaching
Bottom Line: Jesus' strange teachings challenge us to live differently.

Lesson 3: Individuals Have Life-Changing Encounters with Jesus
Bible: Matthew 8:5-13; 9:9-13, 35-38
Topics: faith, following Jesus, spiritual influence, evangelism, ministry
Bottom Line: Jesus brings the kingdom into people's lives.

Lesson 4: Passover, the Suffering Servant, and the Great Commission
Bible: Matthew 26:17-29; 27:45-54, 57-61; 28:18-20
Topics: Passover, sacrifice, crucifixion, burial, resurrection, Great Commission
Bottom Line: Jesus hands off the ministry to the Apostles … and us!