TEXT MESSAGE YOUTH GROUP GAME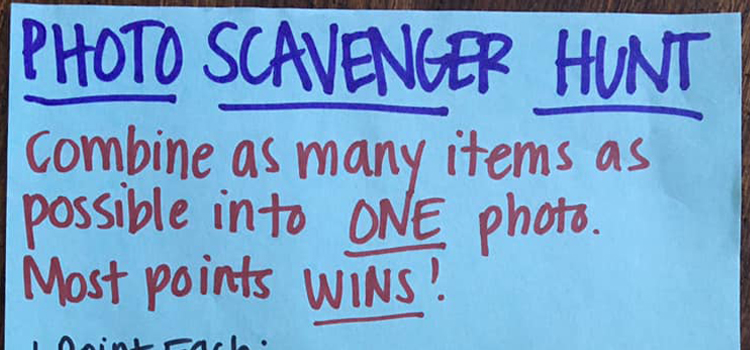 Here's a fun and easy game to play with students via text message.
This idea was submitted by Julie Alewine in our Youth Group Games Facebook group.
How to Play
Combine as many items as possible into 1 picture and text it to the leader.
First to respond with the most points wins!
Feel free to modify the items on the list: