YOUTH GROUP LESSON ON FRIENDSHIPS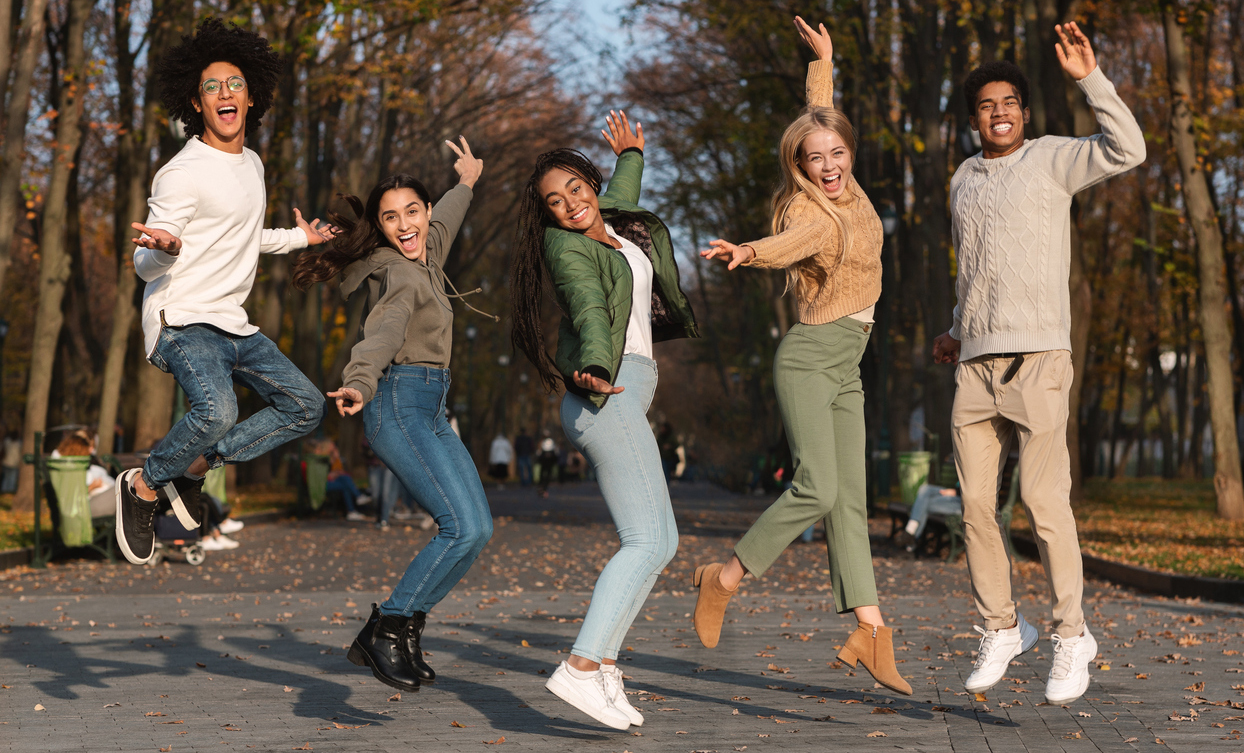 Having good friends who love and support them is essential to the well being of the students in your ministry.
As you know, they aren't meant to do life on their own.
God created them to be in community with others who encourage and strengthen them in their relationship with God.
Use this youth group lesson on friendships to teach students that they aren't created do life alone.
They need other Christian friendships where they can encourage and be encouraged.
– Nick Diliberto, Ministry to Youth
Looking for youth ministry curriculum? Check out the…
ONE YEAR YOUTH CURRICULUM, VOLUME 3 – All new releases! Save 78% on one year of new teaching curriculum and Bible studies for youth ministry.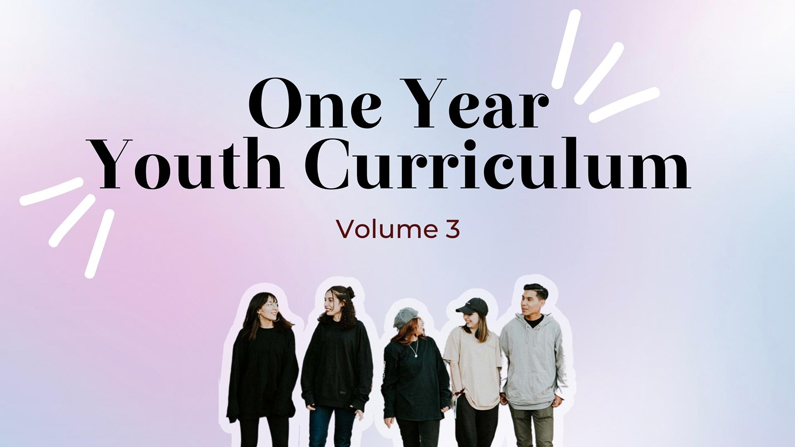 YOUTH GROUP LESSON ON FRIENDSHIPS
Written by Carrie Busch
Bible: Ecclesiastes 4:9-10; Hebrews 10:24-25; Proverbs 27:17
Bottom Line: We can't do life alone. We need Christian friendships where we can encourage and be encouraged.
SUPPLIES
Index cards
Tape
Marker
Prize or candy for the winner
OPENING GAME: FIND YOUR MATCH
GAME PREP
In today's game, each student will receive an index card with a name on it and place it on their forehead.
Their job is to find their match as soon as possible.
If you have a small group of students, you could play several rounds with the names below.
HOW TO PLAY THE GAME
Write one name from each of the following duos on one side of an index card (each name is followed by its pair):
Batman
Robin
Tom
Jerry
Adam
Eve
Shaggy
Scooby-Doo
Road Runner
Coyote
Nala
Simba
Spongebob
Patrick
Winnie the Pooh
Piglet
Buzz Lightyear
Woody
Hansel
Gretel
Rocket
Groot
Romeo
Juliet
Make sure you have an even number of students playing.
Give each student a card (don't let them peek) and secure it to his/her forehead with a little bit of tape.
Give the students a certain amount of time (ex: 3 minutes) to find their match without speaking at all.
They may use hand motions or do impressions/charades.
The first duo to match up wins, but the rest should keep playing just for fun.
Before you settle down, explain that the topic of today's lesson is friendship, and that's why we played a game revolving around famous friends.
TEACH
Say: Life is tough.
Just because we have a relationship with God, we can't assume that life here on Earth will be a breeze.
In fact, the Bible tells us time and time again that we will encounter suffering, and the Bible encourages us to persevere through it.
As we make our way through this life, we'll encounter hard days, trials, suffering, and obstacles.
And we can't do it alone.
That's why the Bible talks about the importance of true friendship.
Let's read Ecclesiastes 4:9-10.
Two are better than one, because they have a good reward for their toil.
For if they fall, one will lift up his fellow. But woe to him who is alone when he falls and has not another to lift him up!
Now, let's make a note of one of the benefits of Christian friendship.
Verse 10 tells us that having a friend is important because when we are working hard towards a goal, we have someone to help us through it.
And because we have received the help that we so desperately needed, we get to share in the reward with someone who knows and understands what we've accomplished.
Think about it…
Have you ever been excited to share good news with someone – a parent, a sibling, a friend – and have been disappointed when they responded to your news without that same excitement?
What a let-down!
All you want is for someone to feel the same way you do.
For someone to come alongside us and "get it."
When we go through life's obstacles with a friend, and when we help each other through, we have someone to celebrate with when we have victory.
That's awesome!
Now, let's read Hebrews 10:24-25
And let us consider how to stir up one another to love and good works, not neglecting to meet together, as is the habit of some, but encouraging one another, and all the more as you see the Day drawing near.
Your job is to encourage your friends to do good things.
To love, show compassion, make good decisions, and strengthen one another's relationship with God.
Sound easy?
It's not.
Sometimes it's difficult to be an encourager, especially when things are not going well in your own life.
You may have noticed that it's tempting to hide from your friends when times get tough.
Maybe you don't want to talk about it.
Or maybe you know they'll give you the advice you don't want to hear.
Or maybe you don't want to appear weak.
But verse 25 says that we should not neglect meeting together.
Why?
Because, even though we may not want it, we need the encouragement that comes from a good friend.
By shutting out those who love us, we miss out on the very thing that could pull us out of our mess.
Speaking of "our mess," let's read Proverbs 27:17.
Iron sharpens iron, and one man sharpens another.
This verse refers to a topic that sometimes we don't want to talk about: accountability.
Part of any valuable friendship is the ability to be open and honest with one another.
Earlier in the lesson, we talked a lot about encouragement and love, but there is a more difficult side of a good friendship, and that's being real with your friend and allowing him/her to be real with you.
Proverbs 27:17 reminds us of the value of "sharpening" one another.
In other words, even though it might be challenging to hear the truth from a friend, if we are willing to have an open mind and open heart, we will grow from it.
Think about it…
Would an enemy tell you the truth in love?
Absolutely not!
A true friend risks your anger and frustration because he/she has a bigger goal in mind: your best interest.
So, according to the Bible verses we've covered today, what are three aspects of a godly friendship?
Help, encouragement, and accountability.
Evaluate your friendships today and think about how you can begin to grow in these areas for the glory of God.
SMALL GROUP DISCUSSION QUESTION
1. Do you have any friendships that exhibit one or more of these traits – help, encouragement, and accountability? Talk about it with the group. Is that something you want? Why or why not?
2. Letting people into your personal space can be difficult. What, if anything, is hard for you when it comes to friendship?
3. Do you find it hard to hold friends accountable? Why or why not?
4. What is difficult about approaching a friend who is doing something destructive? Is there a right or a wrong way that situation?
5. Do you fear ending friendships that aren't good for you?
6. How can a good friend help your relationship with God?
7. How can you help your friends deepen their relationship with God?
9. Have you experienced a trial or suffering that has strengthened one of your friendships? Explain to the group how friendship got you through it.
10. Are there any aspects of your friendships that you want to change? If so, what are they and how can you start today?
End lesson.
Looking for youth ministry curriculum? Check out the…
ONE YEAR YOUTH CURRICULUM, VOLUME 3 – All new releases! Save 78% on one year of new teaching curriculum and Bible studies for youth ministry.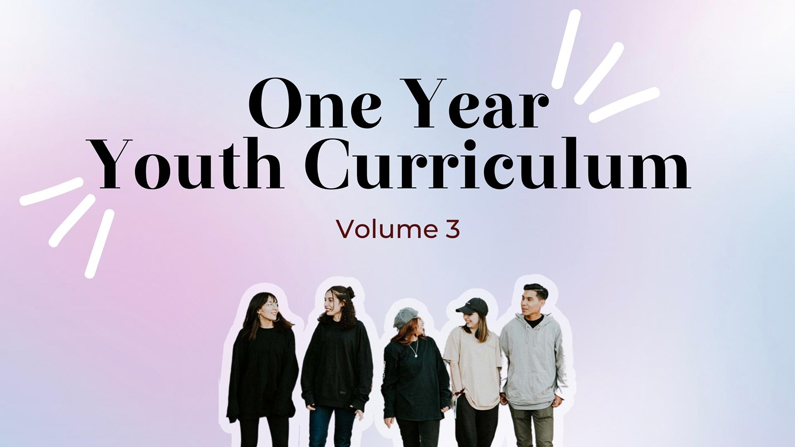 Want another free lesson? Then check out this…
YOUTH GROUP BACK TO SCHOOL LESSON