Youth Group Lesson on Mary and Joseph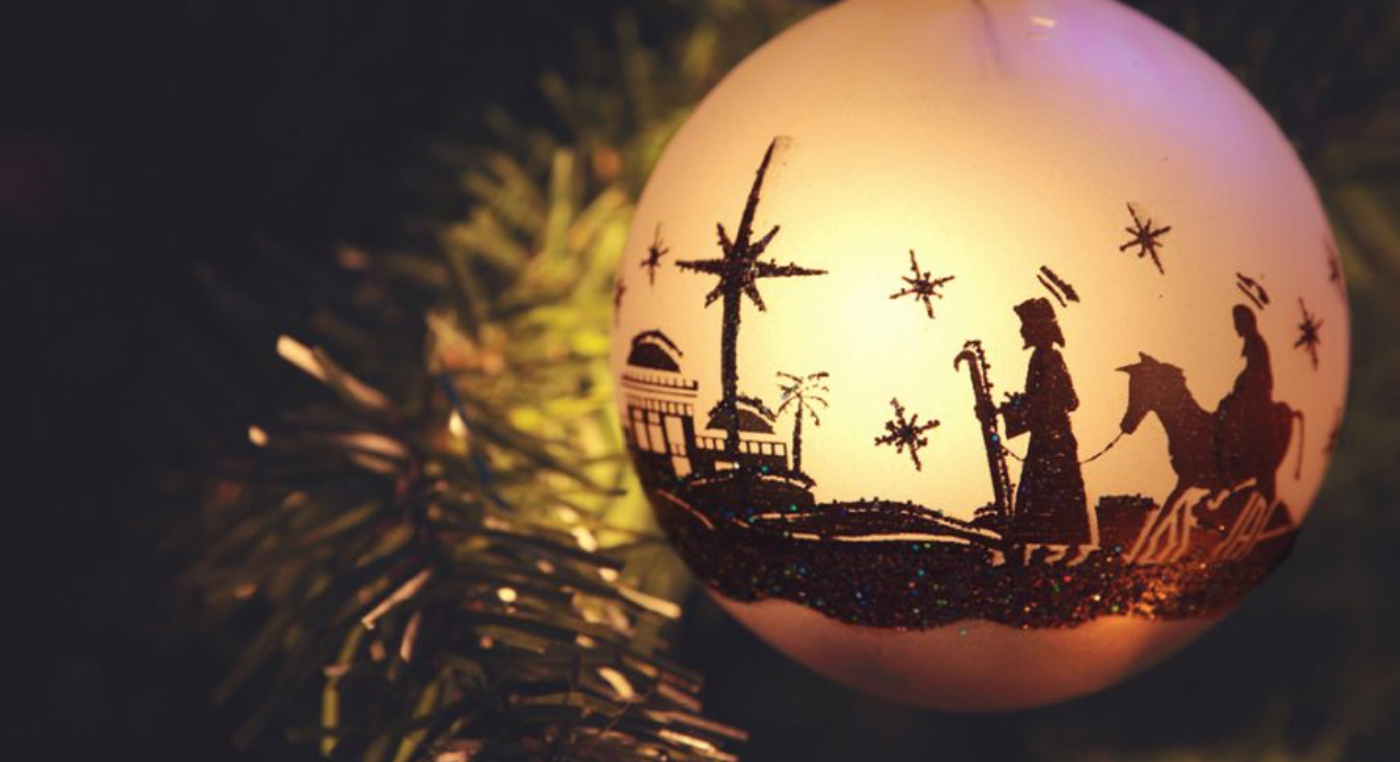 There are so many Christmas lessons on Jesus.
And rightfully so… I mean it is all about Him.
However, we can learn a lot from the lives of Mary and Joseph.
The trust this young couple displayed in what God was doing in their lives can be a difficult thing for our minds to comprehend.
Use this youth group lesson to teach students that Mary and Joseph placed all their trust in God, and we should do the same.
– Nick Diliberto, Ministry to Youth
2023 New Year Bundle – Save 76% on $411 worth of youth ministry lessons and games for the new year and beyond!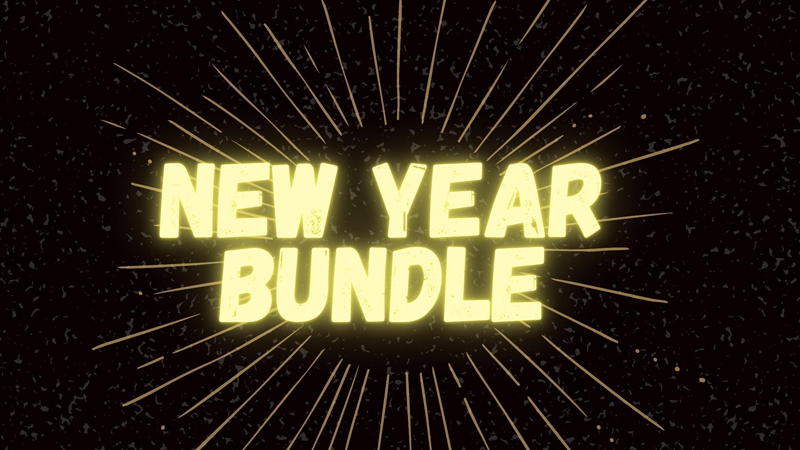 Looking for youth ministry curriculum? Check out…
YOUTH GROUP LESSON ON MARY AND JOSEPH
DOWNLOAD THE PDF OF THIS LESSON
Written by Eric Mendoza
Bible: Luke 1:26-38; Matthew 1:18-25
Bottom line: We can trust in God.
SUPPLIES
Blindfold (1 for each pair)
Masking Tape or orange cones
24 Candy Canes
24 Pieces of scrap paper that say "landmine"
24 Pieces of scrap paper that say "candy canes"
Prizes for 2 people
OPENING ACTIVITY: CANDY CANE LANDMINES
GAME PREP
Separate your entire group into pairs.
Find a space to use – this could be the space you meet in, a gym, or even outside.
Use masking tape to create a "starting line" on one side of the room and a "finish line" on the opposite end of the room.
If outside, use orange cones to designate a "start" and a "finish."
Between the starting line and finish line, spread out scrap pieces of paper that say "landmines" and "candy canes."
Consider using two different colors of paper to make it easier to distinguish between the two.
For example: Red paper for "candy canes" and green paper for "landmines."
Have leaders stand on the sides of the minefield serve as "judges."
HOW TO PLAY THE GAME
Say: Today, we are going to play a game called, "Candy Cane Landmines."
You have been divided into teams of two.
I would like for you to decide which of you on your team will be blindfolded for the game.
Once you have decided, the blindfolded person will stand on the starting line.
The other person will go to the finish line.
When I say "go," the blindfolded partner will listen as they are guided by their partner's directions.
If you step on a landmine, your partner must come, get you, and take you back to the starting line so you can start over again.
If you step on a candy cane paper, your partner will instruct you to pick it up, and you will continue to walk across to your partner.
At the end of the game, you will get a candy cane for each paper you pick up that says "candy cane."
The first pair to cross the finish line will receive a special prize.
For the blindfolded person, this game will require a certain amount of trust in your partner to help you navigate away from the mines and other people.
After the game, award prizes and have students return to their seats.
TEACH
Say: That was a lot of fun to watch!
You really had to trust your partner as you listened to them navigate you through the minefield.
There are going to be moments in your life when you have to trust others, and there might be times when people let you down.
But, we can always trust in God.
God knows exactly what He is doing in our lives, even if it is hard for us to understand.
When we read about the lives of Mary and Joseph, the earthly parents of Jesus, we see that they trusted in God.
Now, it's easy for us to read this biblical account and think, "of course they should have trusted God" – because we know the end of the story.
Take a moment to put yourself in their shoes – their circumstances indicate that it might have been difficult to trust God at that moment.
But, just like in our lives, God knew exactly what was going to happen.
Read Luke 1:26-38.
In the sixth month the angel Gabriel was sent from God to a city of Galilee named Nazareth, to a virgin betrothed to a man whose name was Joseph, of the house of David. And the virgin's name was Mary.
And he came to her and said, "Greetings, O favored one, the Lord is with you!" But she was greatly troubled at the saying, and tried to discern what sort of greeting this might be.
And the angel said to her, "Do not be afraid, Mary, for you have found favor with God. And behold, you will conceive in your womb and bear a son, and you shall call his name Jesus. He will be great and will be called the Son of the Most High. And the Lord God will give to him the throne of his father David, and he will reign over the house of Jacob forever, and of his kingdom there will be no end."
And Mary said to the angel, "How will this be, since I am a virgin?"
And the angel answered her, "The Holy Spirit will come upon you, and the power of the Most High will overshadow you; therefore the child to be born will be called holy—the Son of God. And behold, your relative Elizabeth in her old age has also conceived a son, and this is the sixth month with her who was called barren. For nothing will be impossible with God."
And Mary said, "Behold, I am the servant of the Lord; let it be to me according to your word." And the angel departed from her.
SAY: In this passage, we read that Mary is visited by an angel, and what a sight that must have been!
She seemed scared and confused as to why an angel would be visiting her – could you blame her?
The angel told Mary that God had found favor with her.
Mary was devoted to God and had a wonderful relationship with Him.
The angel continues by telling Mary that she is going to have a son and to name him 'Jesus.'
Mary knew what the angel was saying.
This was the long-awaited Messiah.
The one who Israel was waiting for.
But, still confused Mary asked the angel, how can this be?
She had never been with a man.
The angel explained to her that the Holy Spirit was going place the baby in her.
She was going to conceive God's Son.
Mary could have responded in a number of different ways.
She could have denied that God would use her, or she could have thought she was going crazy.
However, we read her response in Scripture.
She put her trust in God even though she didn't know all of the details.
She trusted that God was going to use her to bring the Messiah in the flesh, to this world.
Read Matthew 1: 18-25.
Now the birth of Jesus Christ took place in this way. When his mother Mary had been betrothed to Joseph, before they came together she was found to be with child from the Holy Spirit.
And her husband Joseph, being a just man and unwilling to put her to shame, resolved to divorce her quietly.
But as he considered these things, behold, an angel of the Lord appeared to him in a dream, saying, "Joseph, son of David, do not fear to take Mary as your wife, for that which is conceived in her is from the Holy Spirit. She will bear a son, and you shall call his name Jesus, for he will save his people from their sins."
All this took place to fulfill what the Lord had spoken by the prophet: "Behold, the virgin shall conceive and bear a son, and they shall call his name Immanuel" (which means, God with us).
When Joseph woke from sleep, he did as the angel of the Lord commanded him: he took his wife, but knew her not until she had given birth to a son. And he called his name Jesus.
Say: Joseph was faced with a similar situation that required an unusual amount of trust in God.
Joseph had fallen for Mary and could not wait to be married to her.
However, Mary was pregnant, and he knew that the child was not his because he had not been with her.
He was a man of compassion and was going to find a way to quietly separate from Mary.
At this point, an angel came to him in a dream.
The angel told Joseph that God had placed His Son inside of Mary and Joseph needed to remain with Mary.
Joseph trusted God and took Mary as his wife.
Joseph could have justified leaving Mary, but he trusted in what God was doing.
Mary and Joseph are key components in bringing the Christmas story to life.
Their trust in God has been on display for centuries of people to read about in the Bible.
This is the trust that we are called to have in our lives today.
Our situations are not the same, but our attitudes should be.
We should trust what God is doing in our lives, even if it doesn't make sense to us.
Although we may never see the full picture of what God has planned, we can trust that God knows exactly what He is doing.
DOWNLOAD THE PDF OF THIS LESSON
End Lesson
Looking for youth ministry curriculum? Check out..,
2023 New Year Bundle – Save 76% on $411 worth of youth ministry lessons and games for the new year and beyond!