ZOOM YOUTH GROUP: DO'S, DON'TS AND ALTERNATIVES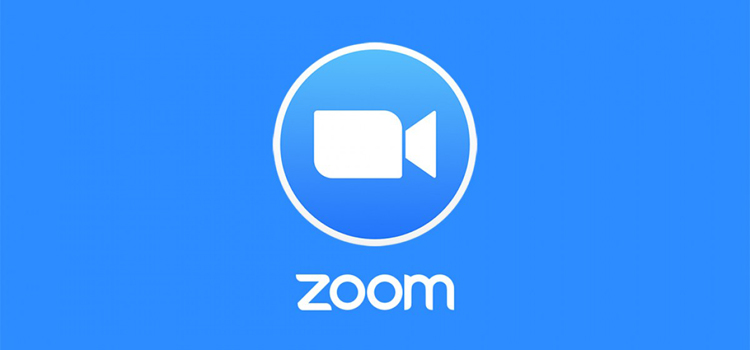 With many youth groups meeting on Zoom or other video platforms, we put together a list of do's, don'ts and alternatives.
This list was comprised on youth leaders like you, in the trenches, learning as they go what works and what doesn't.
Nick Diliberto, Ministry to Youth
The #1 choice right now seems to be Zoom, so let's start there.
What is Zoom?
Zoom meetings have quickly become a helpful ministry tool. Since churches are unable to meet in person, this platform allows leaders to connect face-to-face with those in their church for little to no cost.
Zoom is a video conferencing/web conferencing platform. Anyone can easily set up an event with one "host" and invite others to participate.
Their Basic Plan gives you the ability to hold unlimited meetings for free, as long as you would like. You are limited to 40-minute meetings when you have three or more participants.
The Pro Plan is $14.99/month and enables you to have up to 100 participants and up to a 24-hour meeting time limit. It also includes cloud space to store files, recordings, and videos.
How does it work?
You can host a Zoom meeting in only a few steps.
Select your Zoom plan.
Choose "Host a Meeting" or "Schedule a Meeting."
You can start with or without video.
Next, invite participants to the meeting.
Give your meeting a title and description.
Choose the time when the meeting will begin.
Set-up a password for participants to enter that will enable them to join the meeting.
Host your meeting.
One feature that is convenient for those who are hosting small groups, is the option of having "Breakout groups." This allows you to have multiple small groups happening at one time through one paid account.
Here are a few do's and don'ts from fellow youth ministry leaders to make your Zoom meetings awesome…
Do's
Create a "waiting room" that allows students to gather in one place and ensure that only those who have been invited will be participating in the meeting.
Keep students engaged by asking them to lead specific segments of your meeting – lead prayer, read Scripture, and even keep score during a game.
Help students to prepare and look forward to the meeting by sending the info ahead of time. This includes things like service order, Bible Study format, questions, etc.
Maintain order. Because students have an extra reserve of energy and excitement to see each other, lay down a few ground rules that will keep everyone from talking over each other.
Insert games into your meeting time. Platforms, such as Kahoot.com allow you to create trivia games and more that can be utilized during your meetings.
Have a designated person that can chat with students during the Zoom call. These "co-hosts" can mute people, stop video, and chat with students during the meeting.
Don'ts
Don't share your Zoom meeting ID and password publicly. Make this info available only to those who you invite to participate in the event.
Don't assume that Zoom is completely secure. Some youth leaders have reported hackers that have shared inappropriate content during their Zoom meeting.
Don't begin the meeting until everyone mutes their microphone. This will cut down on extra noise and conversation.
Alternatives to Zoom
Skype: Skype Meetings enable you to connect for free with up to 10 people at once. This can be a great option for teams and small groups.
Gotomeeting.com: This platform allows you to record the meeting, present files for download, show Powerpoint presentations and more. It's easy to setup and gather a large number of people at one time.
Google Hangouts: This free option allows you to schedule meetings through Google calendar. You can host up to 10 people at once.
Facebook Messenger Video Chat: This platform typically has a high participation rate due to students already being on Facebook. Users report very few technical difficulties however, it is limited to only eight people at a time.
Houseparty: You can host up to eight people at a time, but is limited to only allowing people you know to join the meeting.
Instagram Live: Most likely, most students are already on this social media platform. So, it's a great option for meetings. After a leader goes live, they simply tap on a person's name to invite them to join the live video.
GroupMe: This is a free group text messaging and conference calling service that allows you to create groups and easily text message several contacts at once.
Here are two quick tips from Taylor Brown that you can use when you are teaching via video – either live or recorded.
THE EYE OF THE LENS IS THE EYE OF THE VIEWER
It's ok to look away. Constant direct eye contact is weird and creepy. Try to be as normal as you would in person, looking away, up in thought, down at notes, etc.
LESS VOLUME; MORE POWER
Low volume makes people lean in. You are speaking into someone's earbuds or speakers. Use the opportunity to speak softly, forcing them to really listen closely.
Pauses create weight. Don't rush through what you are teaching. Pause to allow them to think, reconnect, or even laugh.
Looking for youth group lessons to do with your youth group online? Check out this series:
Uncertainty: A new 6-pack of youth group lessons helping students wrestle with the COVID-19 pandemic and other uncertain times. In addition to the 6 lessons, you get a bonus Easter lesson from our new SHOOK series. All the lessons are designed for you to deliver on Zoom or other video platforms.