HOW TO GET YOUTH INVOLVED IN THE LARGER LIFE OF THE CHURCH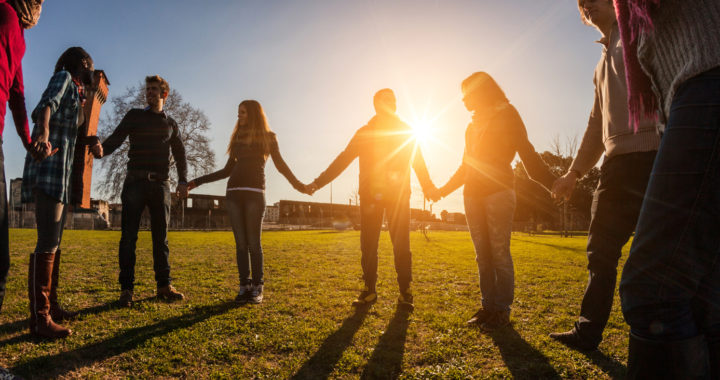 Written by Aaron Helman
We've read every study, explored too many books, and heard too many speakers talk about how important it is that our youth ministries don't become silos.
For the sake of your students, they need to be involved in the larger life of your congregation.
You know that.
It's just that actually doing it well can be very difficult.
In my career, I've tried a lot of things that worked with middling degrees of success.
We had students train to become liturgists in the adult service.
They joined the praise team.
They help serve Communion sometimes.
They participate in skits during the adult service.
Those things weren't bad, but when we asked students if they felt connected with the adult congregation, their answer was still 'no.'
In fact, many of them reported feeling somehow less connected after participating in the service.
That's not good.
Here's how we're trying to fix it.
STUDENTS NEED INTERFACE AND DIALOGUE WITH THE LARGER CHURCH.
There's nothing wrong with asking students to read Bible verses or share a prayer or sing a solo, but these things often serve to undermine our purpose if our purpose is to help connect students to the larger congregation.
Why? Because we're putting them in a fishbowl in front of a bunch of people.
They might share their name and a few words, but other people aren't sharing with them.
You don't connect with people by sharing one-way communication.
You connect with interface and dialogue.
That's why it's absolutely necessary to build intentional times when students and adults and all members of your congregation can be in conversation and dialogue with one another.
There's no reason an eighteen-year-old can't be in a Bible study with 30- and 40-year-olds.
He doesn't even have to be the token young person in the room.
He can be there as an equal partner in the group and in the conversation.
(In our congregation, we confirm students in eighth grade, which makes them full adult members of the congregation. I mention this frequently.)
Your committees and teams should feature teenagers, and not in token roles, but in real, consequential positions.
Teenagers should be equal members of those teams.
Many teenagers are better with math, technology, and Presentation software than the adults that typically hold seats on those committees.
Your teenagers are needed at that table to make it run well.
WHAT'S THE POINT OF A YOUTH-ONLY SERVICE PROJECT?
Your youth ministry is planning a service project.
Your men's group is planning a service project.
Your young adult ministry is planning a service project.
Sounds like a lot of redundant work to me.
If there is anywhere when we should be able to use the combination of youthful energy in conjunction with the wisdom and know-how of the older members of your church, it should be service projects.
Maybe your insurance won't let minors up on ladders?
That's fine, there's plenty of work to be done on the ground.
Let students and adults work together, take water breaks together, and eat lunch together.
I can promise they'll have a deeper respect and admiration for one another, and with that, a greater sense of connection.
WRITE BIRTHDAY CARDS.
This isn't a deep, philosophical idea.
It's a simple, practical one that's worth a shot.
Once a week, have your youth ministry sign birthday cards to members of the adult congregation.
If your congregation is just too big to pull this off, try narrowing your focus.
Send birthday cards to everyone over 60 if that makes it easier.
IT GOES BOTH WAYS.
It's not just that your students need a connection with the larger church.
It's also that the larger church needs a connection with your students.
If your ministry hosts a meal as part of your program, consider inviting other adult groups from the church to join you for that meal once-a-month to mingle with and get to know the students in your group.
The adults will love it, and maybe they'll even volunteer to bring dessert!
Connection doesn't just mean sticking students into adult contexts.
Sometimes it means sticking adults into student contexts.
If you're taking a group of students to see the new Star Wars movie, take along a few adults who can remember seeing the original trilogy in the theater as teenagers.
It will be a great conversation and will continue to foster connection.
(Bonus: This isn't a bad way to find some new volunteers.)
CULTIVATE YOUR OWN RELATIONSHIP WITH YOUR SENIOR PASTOR.
Sometimes the rift between youth ministry and the senior congregation is the result of a rift between the youth pastor and the Senior Pastor.
If there are things to forgive, forgive them.
If there are issues that need to be discussed, discuss them.
Go out to lunch together sometimes.
Try really hard to get along, because when shepherds grow apart, so do their flocks.
MAKE YOUR SENIOR PASTOR A PART OF YOUR MINISTRY.
Invite him to teach once a year.
Print a book with faces and names so that he can learn who your students are when he sees them in the grocery store or at the mall.
Most pastors work long and weird hours.
Peek into his office before youth group starts, and if he's in there, invite him to come join you for the first five minutes just to say hello.
It might be by proxy, but your Senior Pastor is the leader of your flock too.
WHICH STEP CAN YOU TAKE TODAY?
There are a lot of ideas in this post, too many to start implementing in one week.
But do let me know where you're going to begin.
Choose one bolded item from this list that you can start on this week.
Then, leave a comment below and let me know how you're planning on rolling it out.
Liked this blog post? Then you'll love this blog post…
Why You Shouldn't Teach Youth About Finding Their Calling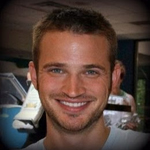 Written by Aaron Helman.
Aaron has been in youth ministry for over 15 years and is currently a youth pastor in South Bend, Indiana.