Why BIG FUN Doesn't Work Anymore & How to Fix It
Written by Aaron Helman
Twenty years ago, it was pretty easy to attract a crowd to your youth group.
Throw together a fun activity on a Sunday night, print some posters, order some pizza, and you were set.
But that was twenty years ago.
Things have changed, and today it's so much more difficult to bring together a large group of teenagers.
And while there is so much that has changed in our world, in technology, and in mainstream teenage culture; perhaps no change is as profound as the one that so many of us have failed to notice.
Giving teenagers social, fun activities has turned into big business over the course of the last decade.
Think about it.
Even in 1995, there weren't a ton of opportunities for teenagers to get together and do something fun with friends on a Sunday night.
Maybe the movie theater? If you were lucky, maybe Putt-Putt?
Youth group had a near-monopoly on Sunday night's (or weekend) social teenage entertainment, and so a dodgeball tournament or messy games extravaganza was a good draw.
If you were 15-years-old, it's not like there were a ton of other things to do at 6:00 p.m. on a Sunday.
Now, in 2015, hobbies like paintballing are fully realized industries.
Trampoline parks are a thing that exists.
Malls and food courts keep later Sunday hours than ever before.
The local skating rink hosts all-nighters, an activity that used to be strictly reserved for caffeinated youth ministries.
Even more, with the advent of online gaming, video games are no longer a primarily solo hobby – these too can be considered social entertainment.
You could go on and on and on, but the point remains the same.
Teenagers today have more social options and more entertainment options than ever before. If we're competing for their time in the space of BIG FUN, we've found ourselves in a suddenly clustered field.
Teenagers who are just looking for a fun time with their friends on Sunday night have a lot more choices than they used to.
And those other places? They have marketing budgets and niche appeal and a dozen other things that we don't necessarily have ourselves.
The bottom line is that for most of us, if we're trying to sell youth ministry as the fun place to be, it's probably going to be harder than ever before.
So, what's the solution?
The good news for all of us is that youth ministry was never supposed to compete on fun.
A youth group offers Meaning and Truth and Real Relationships and plenty of other Capitalized Things that you won't find at the ice rink or climbing wall.
That doesn't mean we shouldn't play games or have fun in our ministries.
Our programs should be fun.
Fun is important.
Our students should have fun when they're with us.
But BIG FUN shouldn't be our primary draw, it shouldn't be the primary focus of our marketing or communication.
If you're trying to persuade students to attend because it will be fun, they'll compare your program against a dozen other fun options and too often, you'll lose out.
But if you're trying to persuade students to attend because they'll get to be a part of something that Matters, because they'll be a part of something Real, and because they'll belong to something Eternal…
…they won't have anything else to compare it to.
Your ministry is the only thing that can do that.
If you want to find out in detail how to actually do this, I've written a part 2 to this blog post:
Do this Instead of Emphasizing Big Fun in Your Youth Group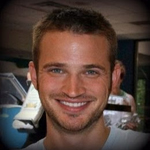 Aaron Helman is on a mission to end youth worker burnout by providing the training and resources that you haven't been taught… until now. Smarter Youth Ministry exists to help you learn how to manage their time and resources better so that you can do more ministry with less frustration. All of that having been said, you most likely know him as the creator of "Lamentation or Taylor Swift Lyric."