Youth Group Game – Q-Tip War [Video]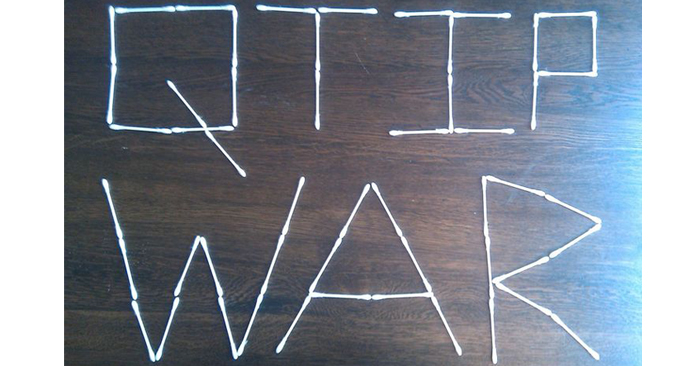 Q-Tip War Is a Really Fun Youth Group Game!
The students in your youth ministry will love this!
Supplies
Lots of Q-Tips
One straw per student (big enough to shoot Q-Tips thru)
How to Play
Divide the room in half and create two teams.
Choose 2-5 students to give out Q-Tips and straws
Each team shoots Q-tips thru straw to the other side.
Q-Tips can be picked up and shot back but cannot be thrown.
The team with the most Q-Tips on the other side when time is over wins (set a time limit of your own).
Game Variation
Another way you could play is for students to shoot the Q-Tips at the opposing team.
Students who are "hit" are eliminated.
First team who eliminates everyone on the opposing team wins.
Looking for youth ministry curriculum? Check out the…
ONE YEAR CURRICULUM, VOL 3 – Save 82% on one year of Bible studies and teaching curriculum for youth ministry.