Youth Group Game – Rush Hour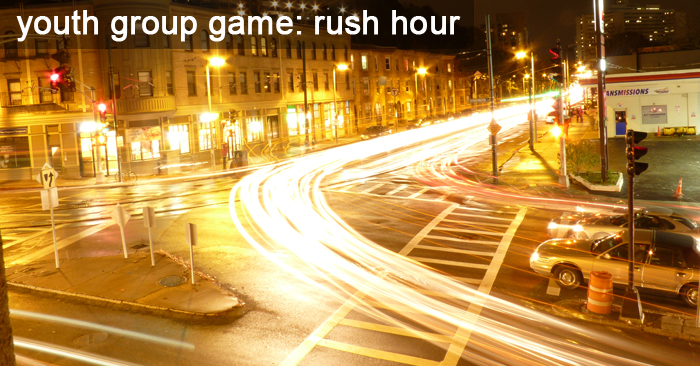 This is a really fun youth group game called "Rush Hour".
Watch the video of students playing the game (instructions are in the video).
How to play:
Students sit in chairs across from each other.
At the signal, they run to the opposite side and sit down.
Each time remove 1-2 chairs from each side.
Any student left standing sits in the middle of the floor.
Last student standing on each side wins.
Rush Hour is a fun and easy youth group game. Perfect for a last minute game to add to your next gathering.
P.S. – Thanks to Delmar Peet from Bethel Student Ministries in South Carolina for making this awesome video!
Like this game? Then you'll love these Youth Group Games on Video: Pole Grenade, Spell-i-oh's & Pipe Dream
Looking for youth ministry curriculum? Check out the…
ONE YEAR CURRICULUM, VOL 3 – Save 82% on one year of Bible studies and teaching curriculum for youth ministry.