Youth Ministry Podcast: Episode 1 – Partnering with Parents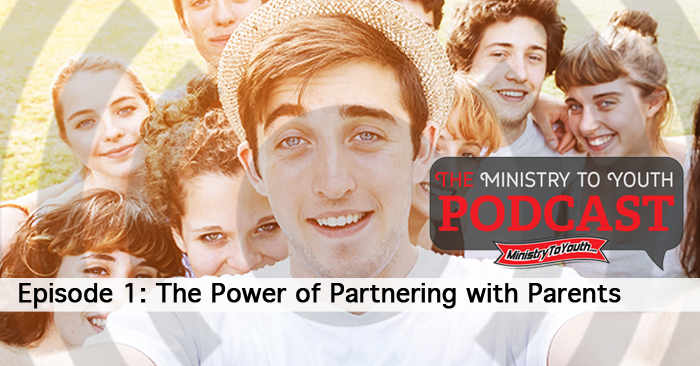 Podcast Episode 1: The Power of Partnering with Parents
PODCAST IS NO LONGER AVAILABLE.
We're so excited to launch the very first episode of our new youth ministry podcast!
In this episode, we spoke with Jeremy Lee from ParentMinistry.net about the importance of partnering with parents of students in your youth ministry.
Listen to the episode by clicking the play button at the bottom left of the below image.
Jeremy reveals HOW to partner with parents, giving you actionable steps to take that are easy to implement.
He uncovers the answer to a question that we wrestle with a lot in youth ministry…
Why do parents not make youth group a priority?
You might not like the answer…the truth hurts! But knowing the truth is what will help you solve the problem.
Jeremy also gives you ways to help parents who are amazingly confused, unbelievable overwhelmed and regularly discouraged.
That's how many feel when it comes to their role as parenting a teenager. Hey, it's not an easy job.
Jeremy also talks about what to do with drop off parents.
You know, those parents who just drop off students and never come to church themselves. The ones who want YOU to fix THEIR teenagers. Jeremy has some really great tips on what to do with them 🙂
Here's one of my favorite quotes from Jeremy during the interview:
"God works generationally, his blue print was parents passing down faith to their children."
Be sure to check out Jeremy's website, ParentMinistry.net for a ton of awesome resource to help you equip the parents in your ministry.
Also, if you liked the podcast, be sure to listen to this episode on "How to Recruit, Train and Equip Volunteers"
Nick Diliberto, Creator of Ministry to Youth