Youth Ministry Podcast – Tips for Building Relationships with Students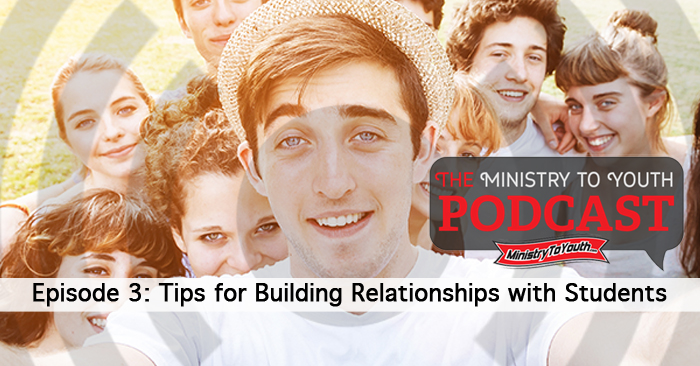 PODCAST IS NO LONGER AVAILABLE.
In Episode 3 of the Ministry to Youth Podcast we interview JC Thompson, high school pastor at Brookwood Church in Simpsonville, SC. JC offers a lot of tips on building relationships with students in youth ministry.
Whether you're the main youth leader or a volunteer in youth ministry, you're only one person. You can only build relationships with a small number of students.
So, if you are a busy volunteer juggling a lot of life responsibilities, how do you find time to build relationships with students outside of youth group? Is it even that important? And if so, what are some simple things you can do that go a long way?
And if you're the main youth ministry leader at your church, then how do you empower volunteers to build relationships with students outside of youth group?
In the interview, we answer those questions and more.
If you're a busy youth ministry volunteer, this episode is one you don't want to miss!
If you are the main youth ministry leader at your church, then be sure to share this with your volunteer team!
Note: To listen to the podcast, simply click the play button at the bottom left of the below image.
In this episode, we discuss:
Why it's important to build relationships with teenagers.
Simple and effective ways for busy youth leaders to build relationships with students outside of youth ministry.
How to build relationships with students who have a busy schedule.
Is it really important to have a pulse on youth culture?
What's better than a "cool" youth leader and the #1 quality that really makes a difference.
A bit off topic, but full of awesome nuggets – How do you bridge the age gap in youth ministry? For example, you have 9th graders and 12th graders both in high school ministry. And in jr high, you typically have 8th graders with 6th graders. How do you bridge that age gap?
Be sure to check out JC's blog dedicated to helping leaders in student ministry…
If you liked this podcast, be sure to check out our other two episodes here:
Episode 1 – The Power of Partnering with Parents with Jeremy Lee
Episode 2 – How to Equip, Train & Recruit Volunteers with Aaron Helman
Just in case you're searching for the podcast on iTunes, hang tight. We're still not up and running on there yet. But, we are working on it 🙂
Lastly, we're excited to find out about another youth ministry podcast that just launched this week!
The podcast is called Youth Ministry Answers and it's brought to you by Kenny & Elle from Stuff You Can Use.
Each episode, they answer questions submitted by youth ministry leaders.
I just listened to Episode 0 (yes, not a misprint) and Episode 1. Awesome stuff!
Be sure to check out the podcast…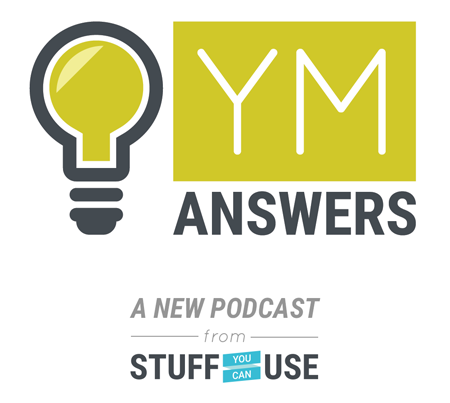 Kenny & Elle are some awesome folks And I love the concept of the podcast they've put together.
You might even want to submit a question. Who knows, they might answer it 🙂
Hope you enjoy both our podcast and theirs.
Nick Diliberto, Creator of Ministry to Youth