TRANSITIONING STUDENTS INTO YOUR PRETEEN MINISTRY (PART 1 OF 4)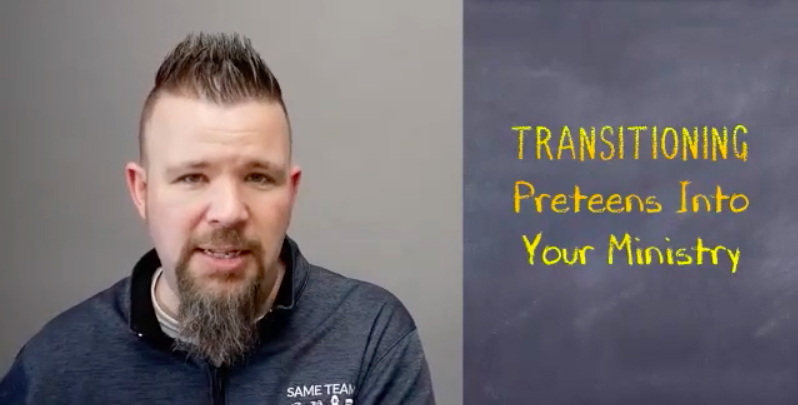 I'm sooooo excited to release this video!
It's part 1 of 4 videos all about transition in your preteen ministry.
Now is the time to start planning how to welcome new preteens into your ministry and promoting older students out.
In case you missed the other videos…
Watch video #4 – Partnering with volunteers as students move into and out of your preteen ministry.
Watch video #3 – Transitioning parents of preteens.
Watch video #2 – Promoting students OUT of preteen ministry.
In all 4 of these videos I'm interviewing Mike Sheley, who's been leading a preteen and junior high ministry FOREVER!
So, let's dive into the first one: Transitioning Preteens INTO Your Ministry
We've already release video #2 on: Transitioning Preteens OUT of Your Ministry.
Looking for preteen curriculum? Check out our two featured items:
Exclusive Preteen Curriculum: Get one year of new and exclusive preteen ministry curriculum designed to help 4th-6th graders explore their faith and wholeheartedly follow Jesus.
Visit our preteen ministry blog.